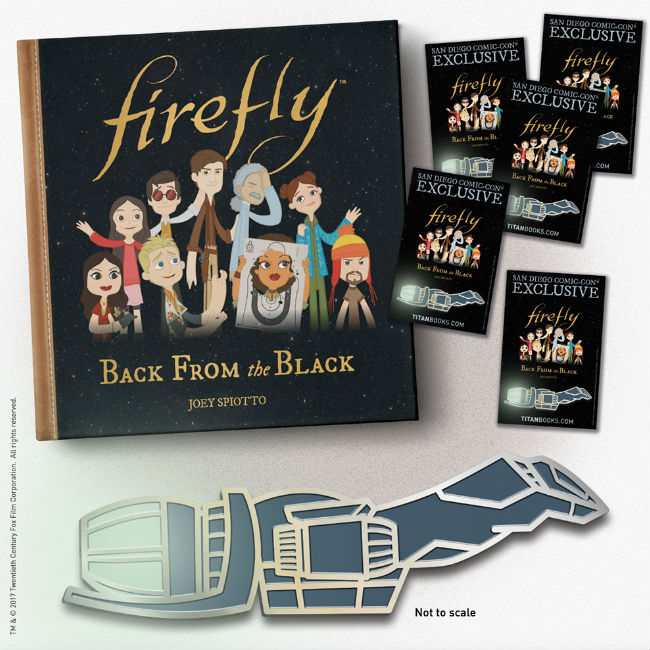 I love the work of Joey Spiotto.
He has a keen eye and obvious love for pop culture and invests all this art with a playful sensibility that still manages to convey everything you love about the characters and shows or movies he draws inspiration from.
Take his Little Golden Books designs, which were exhibited in L.A. this year, and in 2015, which are exactly what you'd expect to see appearing in the much-loved children's book series, but are wholly unique and fun too.
Now he has turned his attention to Firefly, that lamentably short-lived but iconic show from Fox, which saw Malcoln Reynolds and his ragtag crew/family flying around the badlands of the galaxy, dispensing justice and helping themselves to stuff with equal abandon.
I previewed his book Firefly: Back From the Black last year, and was excited at the idea of what it might look like if Mal and the team made it to Earth (they never did in the 13-episode TV series or follow-up movie Serenity) and saw what the race who ended populating much of the galaxy, with often less than stellar results (no surprise there; we have a track record) did back on their home planet.
It's quirky, insightful and beautiful true to the show and its characters and if you're a Browncoat (a Firefly fan) then you have to have this book.
Firefly: Back From the Black is available for sale now.
(source: io9)