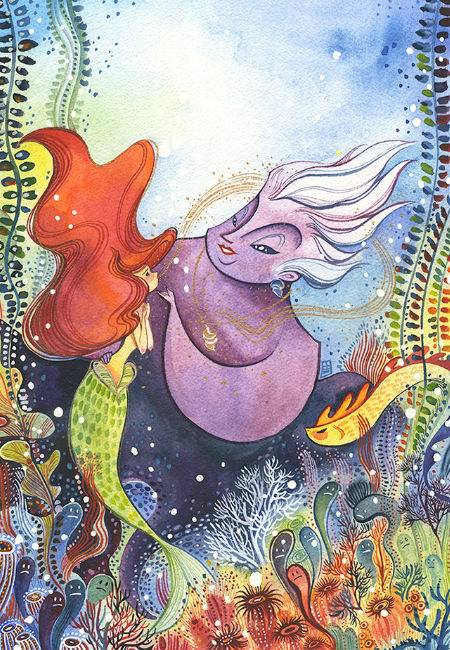 There is an exceptional beauty and gentleness to the extravagantly beautiful work of Alina Chau, an animator with many years experience in the industry who has worked on the likes of Star Wars: The Clone Wars.
Beautiful and gentle it maybe, embodying the loveliest aspects of watercolour work, but it is also vibrantly playful and alive, reflecting the zesty pop culture properties from which this talented artist draws her inspiration.
As someone who adores and is attracted to the use of bright, rich colour, Chau's artwork entrances because she uses her pallette perfectly, never too much in either direction, giving us renditions of characters we know and love that sing and dance just as you imagine them, but with the addition of lovely extra hours to the visual mix too.
You can find more of Chau's watercolors, which make use of papercutting to add extra layers of depth and wonder to her work, at her website alinachau.com where you can even buy a print if you desire.
(source: Nerdist)