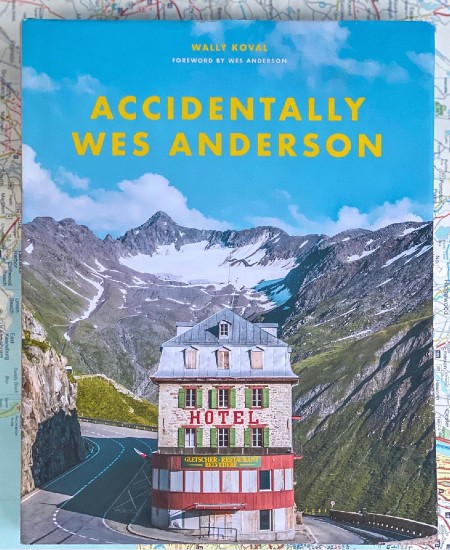 SNAPSHOT
Join us to discover the most interesting and idiosyncratic places on Earth. Inspired by the unique vision of director Wes Anderson's films, this book travels to every continent to tell the extraordinary and unexpected true stories behind more than two hundred stunning locations. (synopsis via Laughing Squid)
Plague-ridden 2020 has denied us a great many things and among them is the latest Wes Anderson film, The French Despatch which has moved from 16 October (so, next week) to 23 July next year.
Thankfully we still have Wes Anderson's previous releases such as Isle of Dogs, The Grand Budapest Hotel and Moonrise Kingdom to re-watch and enjoy, and of course the Instagram wonder that is Accidentally Wes Anderson which charts all kinds of places around the world that look like they have been created for a Wes Anderson but are in fact magically, spontaneously there, just because.
Wally Koval is the man behind this escapist joy and he has, so Laughing Squid assures us, assembled a book that "showcases 200 different locations over 368 pages and [which] features a foreword by Anderson himself."
You know that tired old coffee table of yours that needs a bit of a revamp?
It needs this book which you can get from major retailers around the world who, if they have any sense at all, will immediately relocate one of these wonderfully idiosyncratic locations because how could you not be happy there?