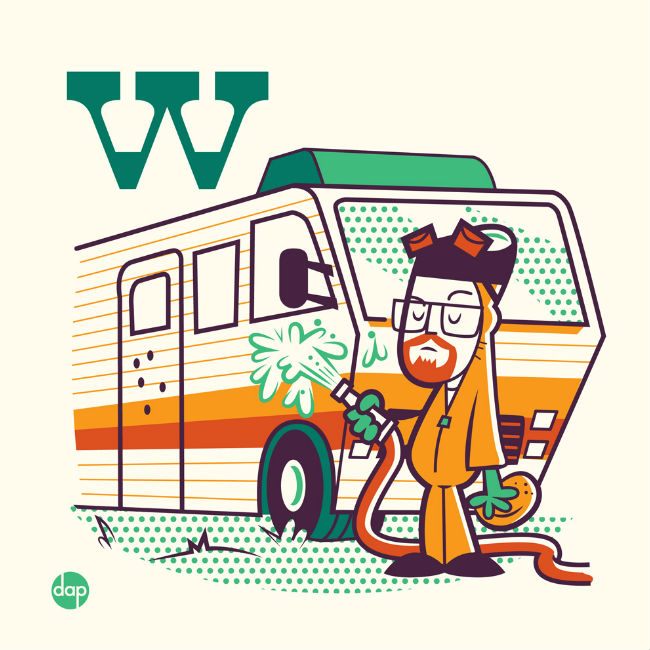 Now if you're anything like me (way older than school age), it's highly likely you haven't been asked to recite your ABCs or sing the Alphabet Song for quite some time.
Which is a pity because two artists, Tom Whalen and Dave Perillo, who recently exhibited their work at Gallery 1988 in Los Angeles, CA, have gone to town with each of them giving all the letters their own personal pop culture makeover.
The results, as Gizmodo nicely observed, are "are always random, always cool, and occasionally laugh-out-loud hilarious."
Want to teach the letter W with a Breaking Bad twist? You can! Feel like indulging in all things "J" by going to a galaxy far, far away a long time ago? Then you should!
In 52 distinctive pieces of art Whalen and Perillo have made the alphabet funky, fun and zeitgeisty, prompting all of us who have recited their ABCs in years to get back in the alphabetical groove all over again.