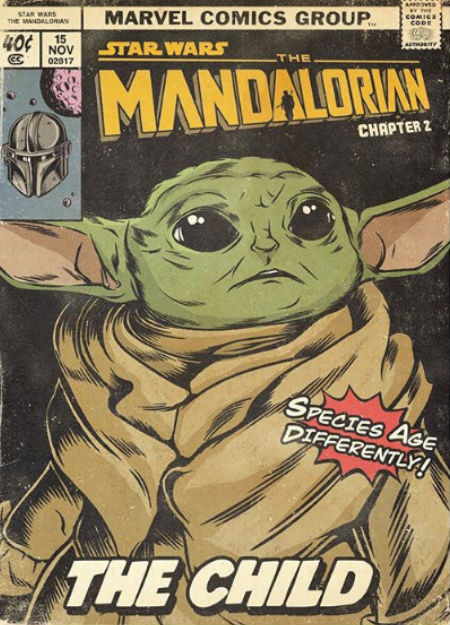 The Mandalorian is one of a slate recent breakout streaming hits which has benefited no doubt from the fact that it is part of the Star Wars universe but also because it is some damn fine storytelling, beautifully presented.
Parts of its appeal is a Western-style narrative that feature a lone gunman (of sorts) who has great integrity and a heart of gold but who has, because of a raft of personal and collective traumas shared with his people, had to take a far more hardscrabble approach to life than he wants.
The storytelling is epic in scope, making it a perfect fit for Russian artist Vadim Dvoeglazov's comic book covers which recall the vintage comic book covers of the '60s and '70s which hinted at larger-than-life adventures waiting within.
It's beautiful, evocative and finely-detailed work that makes an already compelling series feel even more so, and honestly I hope someone takes on the challenge of making these comic books a reality.
(source: Laughing Squid)