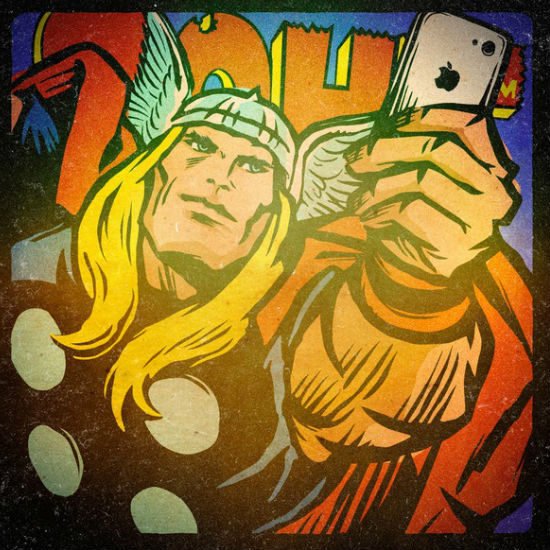 Selfies are certainly a big part of the zeitgeist these days.
If they're not being declared the Word of the Year for 2013 by the Oxford Dictionary, they're being sung about in songs by the likes of The Chainsmokers and even playing a play in embroiling President Obama and Samsung in a social media storm in a teacup controversy.
And now, thanks to these imaginative pieces of retro superhero art by Billy Butcher, even superheroes are in on the selfie act, snapping themselves in all their retro '60s glory.
As he told Mashable who first featured his of-the-moment superhero art:
"I thought it was interesting to explore such a modern phenomenon, the selfie, clashing with a vintage concept like the design of characters from the '60s."
As Mashable correctly pointed out, when there are people to be saved and cities to be protected, taking selfies is probably the last thing on a superhero's mind but even Thor or Spiderman needs some selfie down time right?
After all, those Facebook fan pages and Twitter feeds aren't going to update themselves now are they?
Check out more of Billy's amazing creations at Mashable.