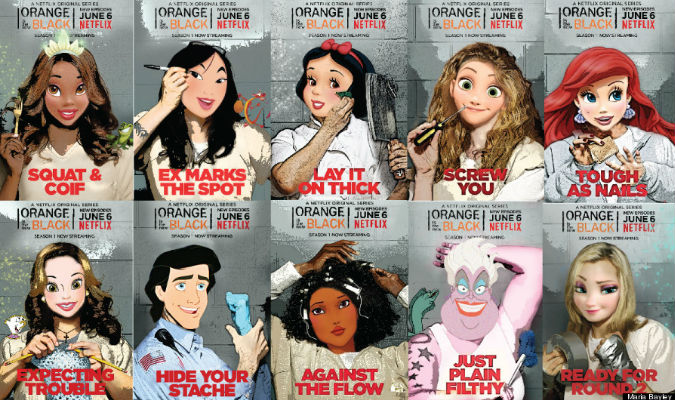 Once again the highly imaginative TV gods have smiled upon us.
This time, it comes courtesy of designer Maria Bayley from Barbados, who entered and won a DesignCrowd contest which asked contestants to replace the inmates of Litchfield with famous women, and who chose to replace Piper and co. with the last people you would expect to be incarcerated – Disney princesses:
"My female group that I have chosen are the Disney Princesses (with a prince and a sea witch thrown in for good measure). I could not think of anyone further from the possibility of being locked in jail than this lot of under aged princesses."
As a study in contrasts, it works a treat, casting the sassy inmates of Orange is the New Black is a whole new light, and perfectly merging these two groups of pop culture icons in an act of wholly pleasing, utterly original, delightfully creative postmodernist cleverness.
And as a contrast here are a few of the season 2 Orange is the New Black posters that inspired Bayley's design-winning art.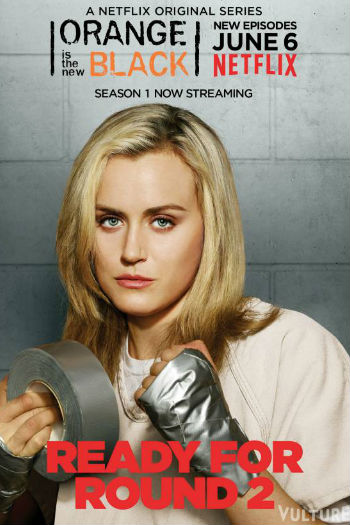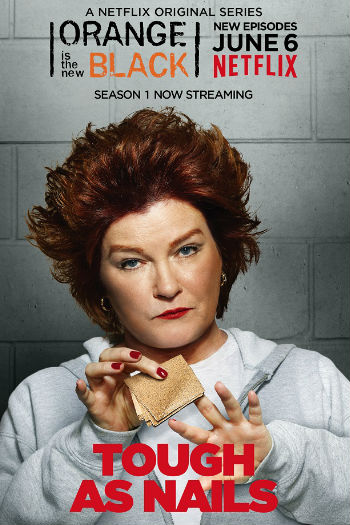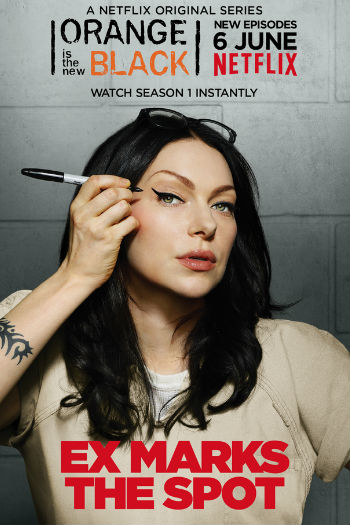 Check out the full suite of posters via Digital Spy, Screencrush and  Vulture.