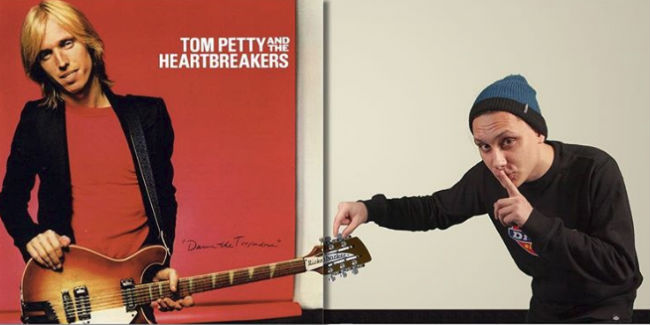 SNAPSHOT
"In between dismantling of an AK-47 assault rifle and training of the home bear, I like to listen to music and when I peer into the cover of the album I find a place for myself there. I have decided to make a small selection of interesting covers and show what might be off-screen if I were there." (Laughing Squid)
Album covers are mystically-wonderful things.
Well they were to a boy growing up in the '70s who loved the big expansive covers to the music I loved and who always loved the idea that there might be more lurking around the other side of the LP sleeve.
Turns out I wasn't the only one wondering what lay beyond with Russian man Igor Lipchanskiy having a great deal of fun conjuring what might be hidden just over the LP cover.
The results are astoundingly good, proof that all that musing I did back in the day is shared by someone else, 'lo all these many years later.
Now if he'd only see what lies beyond the album The Visitors …