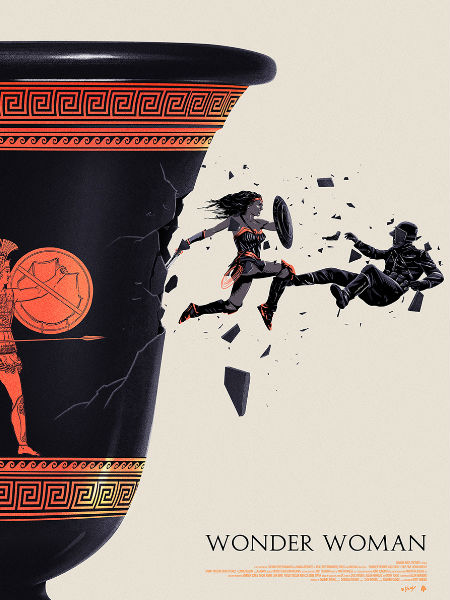 SNAPSHOT
From Warner Bros. Pictures and DC Entertainment comes the epic action adventure starring Gal Gadot, Chris Pine, Connie Nielsen and Robin Wright, directed by Patty Jenkins. Before she was Wonder Woman, she was Diana, princess of the Amazons, trained to be an unconquerable warrior. Raised on a sheltered island paradise, when an American pilot crashes on their shores and tells of a massive conflict raging in the outside world, Diana leaves her home, convinced she can stop the threat. Fighting alongside man in a war to end all wars, Diana will discover her full powers…and her true destiny. (official synopsis courtesy Warner Bros.)
Wonder Woman is officially a box office-bestriding phenomenon ($US 300 million and counting in international sales).
A long overdue big screen retelling of the story of the most iconic female superhero out there – and I would argue one of the most compelling ever – Wonder Woman is that rare blockbuster, possessed of impressive action, rich characterisation, a well-rounded, beautifully-articulated protagonist (thank you Gal Gadot) and a thoughtful narrative that tackles themes of war and broken humanity without once feeling like an overwrought polemic.
It deserves all the success in the world and more, something that the folks over as Poster Posse agree most heartily with as evidenced by their collection of gorgeously evocative alternative movie posters that capture the spirt and feel of a film that should be considered one of the best films of the year and one of the best superhero movies ever.
It's that good, and so are these brilliant posters.
You can check out more at Poster Posse here and here.