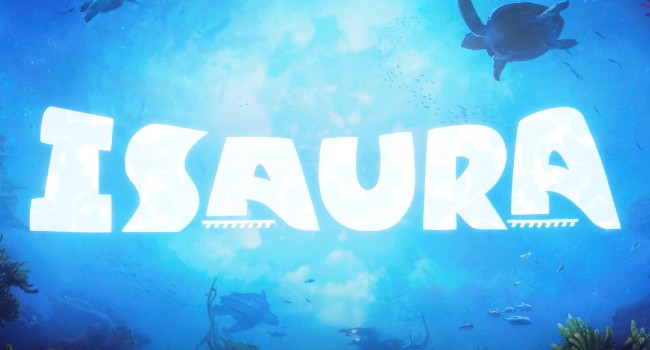 SNAPSHOT
"Isaura is a resilient and resourceful young girl living in a coastal village in Mozambique. After risking her own life to save a turtle, she is rewarded with a powerful and ancient talisman that allows her to breathe underwater and communicate with turtles. As bearer of the talisman, she becomes a guardian of the ocean and all the animals living in it. She is not alone however, as she is joined by her trusty, turtle companion Couro. On her journey Isaura discovers that others have been trusted with similar talisman all around the world, but some will use their incredible power for evil." (synopsis via Nerdist)
If the COVID-19 pandemic has shown us anything, and let's face it, the list is so long it makes Santa's look like a quickly-dashed Post-it note, it's that the world is in trouble.
Lots and lots of trouble.
It would be, and is, all too easy to give into despair and say all hope is lost but then we would be doing a disservice to people like South Africa-based Lucan Animation who believe change is possible, environmentally at least, and that their new series, Isaura is the way to get the message out there.
"We are very proud of the excitement Isaura has generated around the world,' Clayton Koski, co-creator of the show told Gizmodo in a statement. "Isaura presents an opportunity to deal with the increasingly urgent issues of climate change and environmental devastation. We feel that it's important to show this issue through the lens of those most affected, children. Her journey is both magical and grounded in the real world, and is a celebration of the youth movement for climate change, and the challenges they face."
There's no release date yet with Lucan Animation " seeking a partner to take its important message to eyes and ears across the world" (Nerdist) but knowing that something this important, not to mention gorgeously animated, is out there restores some hope that things might get better, after all.