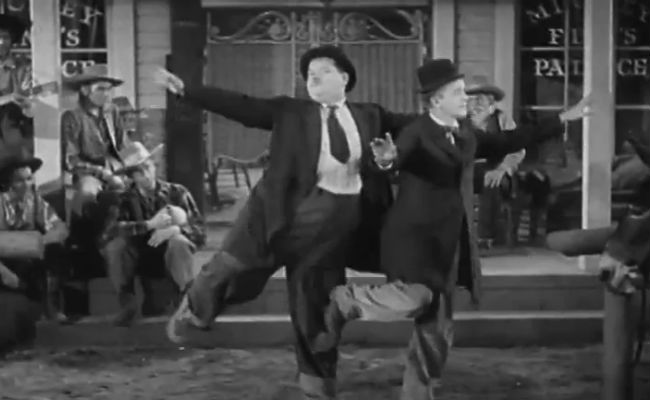 I have long been a fan of classic comedy duo Stan Laurel and Oliver Hardy, known of course as Laurel and Hardy, who were popular from the late 1920s through to the mid-1940s.
Way back in the dim dark days of the mid-1970s, Australia's national broadcaster ABC used to broadcast a Laurel and Hardy short just before 1pm (they made 72 silent and sound shorts, along with 23 feature films), and I fell in love with their goofy, combative, but never nasty style of comedy.
Their style of slapstick, almost surreal hilarity was always a joy to watch, especially when poor Laurel almost always ended up bearing the blame for any trouble the loveable duo got into with the more pompous Hardy refusing to accept any real culpability.
Happily, the two comedians, who met on the set of The Lucky Dog in 1921, remained close friends right up until they died – Hardy in 1957 and Laurel in 1965 – with their off-camera personas the exact opposite of their on-set ones.
There is a great deal to appreciate about these two very clever, talented and imaginative comedians, and now Daniel Barassi of BRAT Productions has given us one more, setting the duo's dancing routine in 1937's Way Out West feature film so perfectly to Morrissey's "Hairdresser on Fire" that it honestly looks like the the song and the film excerpt were always meant to go together.
It's absolutely inspired, and frankly if this what a "nice mess" looks like, then I'm more than happy for anyone to get me into one anytime you like!
And because you can never have too much Laurel and Hardy, here's a delightful compilation by the Laurel and Hardy forum on YouTube of Oliver Hardy's immortal catchphrase "Well, here's another nice mess you've gotten me into …" …