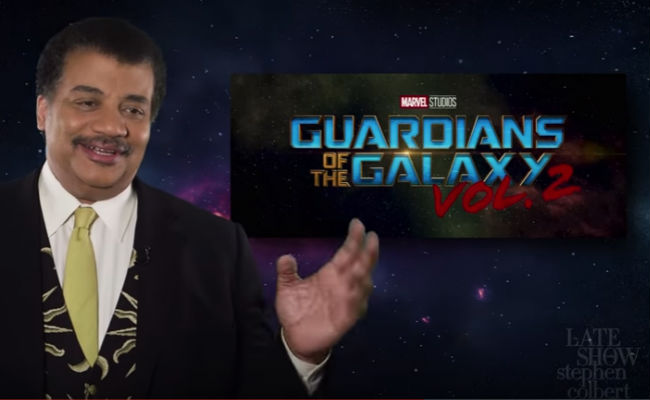 Unless you've been living on the dark side of a particularly remote moon of late, you would be aware that Neil deGrasse Tyson, an astrophysicist, author and all science expert, is insanely good at communicating everything you could possibly want to know about the world around us and the space that it inhabits.
So it makes perfect sense that The Late Show with Stephen Colbert would draw on his expertise to take a look, tongue partially in cheek at some of this US summer's slate of sci-fi movies such as Alien: Covenant and Guardians of the Galaxy Vol. 2, and um, Baywatch (the less said about that film the better frankly).
Selecting him to comment on these films is pure genius because he is amazingly articulate, funny and able to touch on the great divide between scientific reality and movie-making fantasy in a way that doesn't sound pompous or overly serious, just pretty damn sensible.
It's entertaining and thought-provoking and a great primer for any upcoming trips to the cinema.
Now all you need is a really big box of buttery popcorn and an enquiring mind …
(source: Laughing Squid)