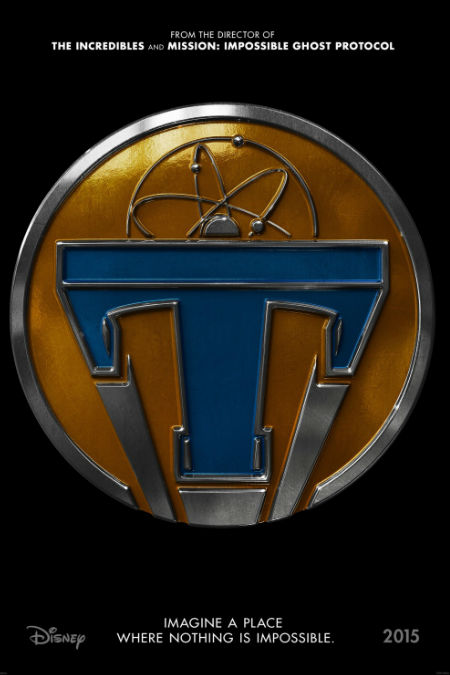 SNAPSHOT
From Disney comes two-time Oscar winner Brad Bird's riveting, mystery adventure Tomorrowland, starring Academy Award winner George Clooney. Bound by a shared destiny, former boy-genius Frank (Clooney), jaded by disillusionment, and Casey (Britt Robertson), a bright, optimistic teen bursting with scientific curiosity, embark on a danger-filled mission to unearth the secrets of an enigmatic place somewhere in time and space known only as Tomorrowland. What they must do there changes the world–and them–forever. (synopsis via Coming Soon)
Your imagination can take you to extraordinary places.
Free from the laws of physics, the dour constraints of day to day life and any semblance of reality, your imagination is able to take you pretty much anywhere you want to go.
The only drawback?
Enthralling though these imagined trips into the wildly, extravagantly different are, you are dragged back at some point whether from a dream or the book you're writing or the daydream on a fine summer's day into the flesh-and-blood world around you, a cruel reminder that wondrous though imaginations are, and I wouldn't be without mine, that there are limits to it can achieve.
But what if there was a place, a real place, that existed beyond the here and now where nothing was impossible, where if you dreamed it, it would come to pass?
Wouldn't you want to go there? Of course you would.
Which is why one time child prodigy Frank (George Clooney) only has to ask disillusioned-far-too-young Casey (Britt Robertson) once to come with on the journey of a lifetime where the stuff of imagination is made real and all those things you wished really could happen actually do.
And in the new just-released Super Bowl XLIX spot for Tomorrowland, we get a little but more of a glimpse into this remarkable world as zap2it gleefully notes:
"In the above trailer, not only is the actual world of Tomorrowland explored a little bit more, but new characters — oh hey,  House's Hugh Laurie — are introduced. Additionally, a gigantic and epic spaceship is seen taking off with a quite startled Clooney inside. No, not much more than that was revealed, but, still, that's more before."
While it doesn't grant us a whole lot more insight into the nuts-and-bolts-reality of Tomorrowland, it does amp up the wonder and anticipation nicely, banishing for just a moment any ennui we may be unceremoniously carting along with us in life.
I am fairly certain that any lingering sense of the "blahs" will banished henceforth and forthwith when Tomorrowland opens in Australia on 21 May 2015 and in UK and USA on 22 May.