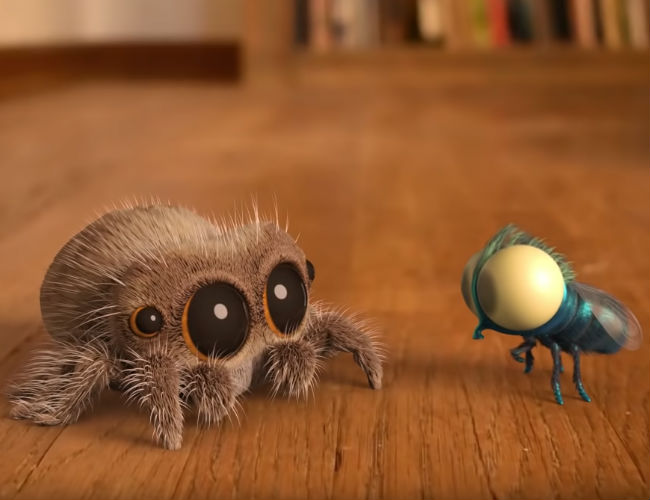 If you haven't noticed by now, Lucas the Spider, full to brimming with childlike glee and enthusiasm, is a pretty talented fellow.
Created by animator Joshua Slice, and voiced by the artist's nephew, Lucas can play music, befriend spiders who normally don't hang out with arachnids, and weaves the most gorgeosuly artistic webs.
In short, he's pretty special.
But his greatest talent it seems is just jumping, and while he might be, as his friend the Fly observes, a lot of different spiders, it's jumping he does best.
Don't believe me – watch the video and be dazzled, impressed and delight by Lucas doing what he does so adorably best.