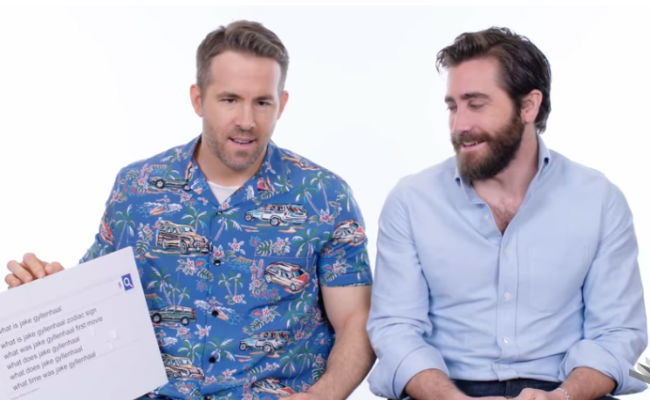 While Life, the film they were promoting may not have performed to expectations, being variously described by critics as "an inferior addition to the genre" (David Stratton, The Australian) and a film that "goes nowhere fast" (Gary Dowell, Dark Horizons), stars Ryan Reynolds (not Debbie Reynolds son FYI) and Jake Gyllenhaal (did not climb Everest FYI) had an absolute ball responding to Wired's most searched questions about themselves.
Joking that everyone Googles themselves at one point or another, even Hollywood stars, they take turns making merry with these searches, giving some frankly HI-LARIOUS to the questions on a lot of fan's lips.
In fact, so much fun do they have that they ask to keep going beyond the originally allotted time frame.
Clearly good friends, they can't stop laughing as they shed some fairly fake news-y light on their personas, granting some very funny if factually dubious insight into life behind their PR-generated facades.
Bottom line, the film might've sucked but Reynolds and Gyllenhaal are just fine, thank you very much.
(source: Laughing Squid)