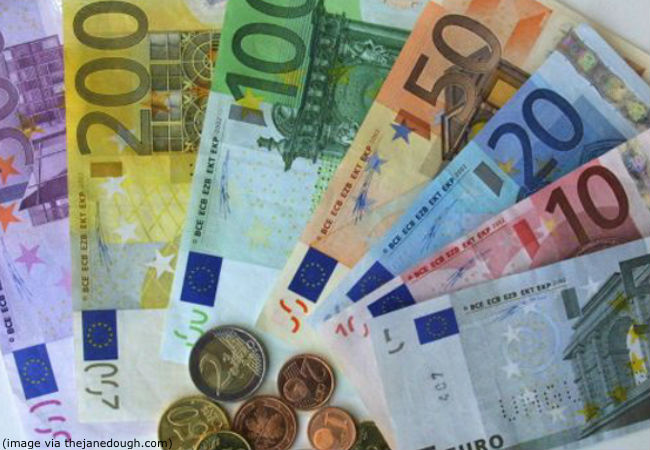 The Eurovision Song Contest  has always occupied a very special place in the entertainment universe.
Started in 1956 as a way to bring the nations of Europe into one big happy wind-machine blown, pyrotechnic backlit family, it's always felt set apart from the normal day to day concerns of man, a bright flickering once-a-year over-the-top indulgence of lycra, awkwardly-intense love songs and multitudes of  back up singers and dancers who seem to breed like rabbits somewhere between the verse and the key-change heavy chorus.
Alas it appears the monochrome-tinted heavy hand of reality has finally caught up with everyone's favourite festival of kitsch.
This year's host, Sweden, acknowledging that Eurovision had probably taken one step too many down the bombastic highway – surely the half an acre of LED screens that Moscow used on its stage  in 2009 can't be considered too much? – has decided to rein things in, alleging that the contest has become more about the staging that the songs themselves.
Christer Björkman, Eurovision show producer for Swedish public broadcaster SVT, had this to say about the proliferation of production bells and whistles at recent Eurovision events, most notably Azerbaijan in 2012:
"It has become more of a technology arms race—who has the biggest LED screen, the most cameras." (source: online.wsj.com)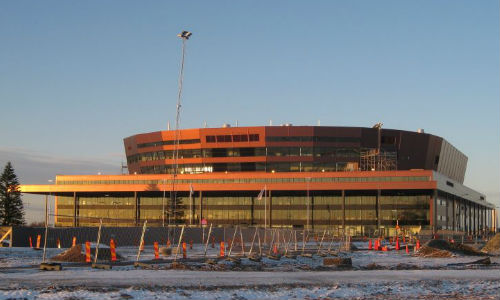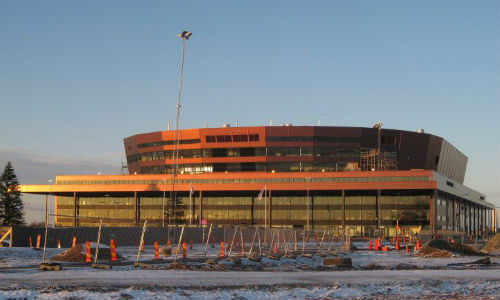 While Sweden is in a better economic position than most European countries who are still struggling to implement ever more draconian austerity measures, with a state debt that's only 34.7% of its Gross Domestic Product, it is nonetheless aiming to spend less than half of what oil-rich Azerbaijan did in 2012, when it lavished $US45 million hosting the event.
That's not including of course the $US100 million it outlaid on its fast-tracked "Crystal Palace" arena, which attracted all sorts of unwanted attention when its construction displaced many of Baku's poor and dispossessed, creating a human rights furore in the lead up to the big event. (Sweden hasn't proved itself completely immune to such controversy with allegations that the company hired to construct the stage at Malmö is exploiting its workers.)
By contrast, Sweden is making use of the already-existing Malmö Arena, and along with far fewer LED screens, a more stripped-back opening ceremony and less rehearsal time, is only planning on spending $US20 million on the entire event, in addition to the $US4 million the city of Malmö itself is spending on associated Eurovision activities.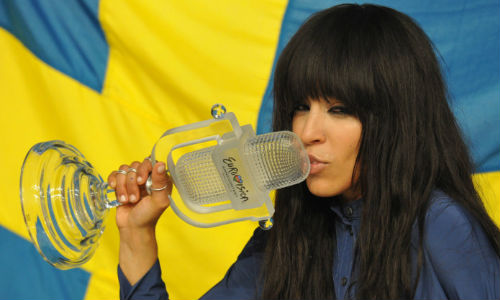 It's a far cry from Moscow which spent a rumoured $42 million on its hosting duties, and Düsseldorf in 2011 which spend just over $30 million keep the Eurovision faithful.
By any measure hosting Europe's most iconic event is an intimidatingly expensive proposition, with the average price tag including the building of facilities around $60 million, which could explain why Spain was rumoured to have told their 2012 entrant Pastora Soler to "lose for your country", fearful they couldn't afford to stage the event.
(It's long been only-half jokingly alleged that many countries enter sub-par songs to avoid winning and thus facing the cost of hosting Eurovision the following year.)
It's why Sweden, which admittedly can afford to take the stand it is taking because it has many of the required facilities already in place, is determined to take a stand on what it regards as the event's excess.
Says Martin Österdahl, executive producer of this year's event, in the Wall Street Journal article:
"Someone has to have the courage to break the trend."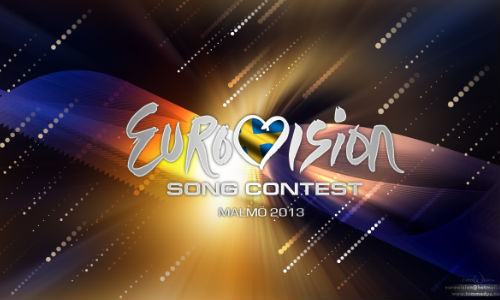 But it's not just the look of the Contest that is being affected by the tough economic conditions in Europe.
There are some countries, citing the lack of any money in the government kitty, who have declared they won't make it to this year's Eurovision Song Contest, no matter how few glittering lights are there to greet them.
Portugal, Poland, Bosnia-Herzegovina and Solvakia have all pulled the plug on their involvement in this year's competition, with Poland, which has a long though not always successful, history at the event (its highest placing was in 1994 with "To Nie Ja" performed by Edtya Gorniak) doing it for the second year in a row.
In all cases troubled economic conditions, which have affected all four countries to varying degrees, have been blamed for the withdrawal (Poland sheeted home blame for its non-participation to the cost of co-hosting the European Football Championships this coming summer and not to the state of its relatively healthy economy) .
Portugal, which has only missed the event three times in the last 48 years, received £63 billion only just last year and is instituting all manner of harsh austerity measures in response, which clearly doesn't include having a lycra-clad singer and several random back up dancers and singers prancing across the stage.
It would not, admittedly, be a good look.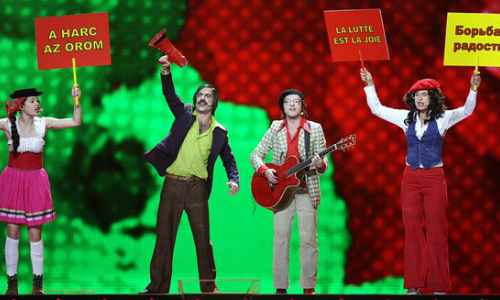 The sentiment was best summed up by an official at Greece's public broadcaster back when the economically-beleagured Mediterranean nation was itself contemplating not taking part this year:
"It's not just that we don't have the money to pay to enter; at this point it would be morally wrong."
(source: dailymail.co.uk)
In the end, both Greece and fellow waverer Cyprus, now in the midst of its own economic meltdown, elected to be represented at this year's Eurovision Song Contest but the quote from the unnamed official underlines what a difficult choice it has been for many countries.
And why four countries decided an appearance on Eurovision's hallowed stage could not be countenanced.
Granted some have made light of the situation, with Kristin Deasy of globalpost.com quoting this response from the UK's Comedy Central TV channel to the news of Portugal's exit from the 2013 Contest:
"If, like, us you don't really understand politics, economics and all that boring nonsense, it's hard to get your head round such high concepts as EU bailouts, debt deficits and the credit crunch. On Sunday though, a piece of news broke that finally made us understand just how devastating the economic crisis can be: Portugal are in such financial dire straits, they've pulled out of the Eurovision Song Contest."
For others like Sweden's Martin Österdahl however it underlines the fact that, no matter how much criticism Sweden's budget telecast garners, and naturally there is criticism aplenty notably from Swedes worried their country won't do its hosting duties justice, that changes must be made to the way Eurovision is run and presented if it is to remain something to which all European countries can aspire.
"This is about ensuring that Eurovision stays popular and relevant—and financially sustainable."
(source: online.wsj.com)