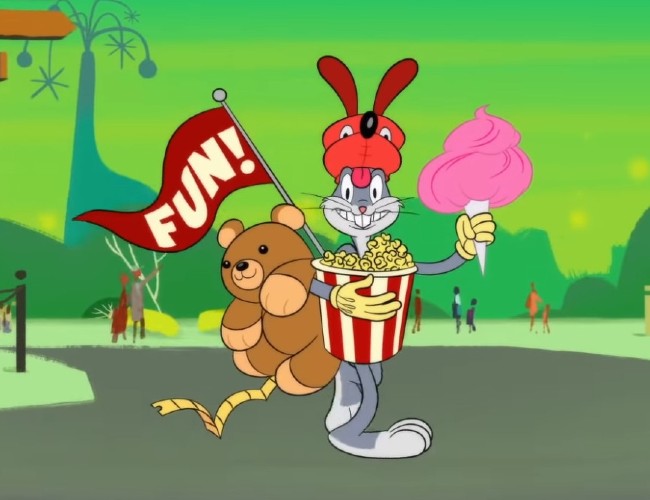 SNAPSHOT
Bugs Bunny, Daffy Duck, and the rest of the Looney Tunes gang are set to make their Porky Pig-like entrance back onto our screens starting May 27 … [via] all-new animated shorts series Looney Tunes Cartoons. Produced by Warner Bros. Animation and featuring a talented group of voice cast members including Eric Bauza, Jeff Bergman, and Bob Bergen, the 80 eleven-minute episodes mark a return to the classic look of the original series' run coupled with themes and storylines that reflect a modern audience (and the return of some wonderfully familiar faces). (synopsis (c) Bleeding Cool)
They're back!
Starting 27 May on HBO Max, Bugs, Daffy, Tweety, Porky Pig, Yosemite Sam and Road Runner & Coyote and so many other familiar faces are back again in 80, count 'em , 80 new animated shorts!
Oh happy days!
While the classics are an absolute, unmitigated and unfettered joy in every regard, haven't you always wondered what they might look like with the old approach but a wholly modern sensibility?
The Looney Tunes gang have been back before in many guises including Space Jam (1996), The Sylvester and Tweety Mysteries (1995-2000) and New Looney Tunes (2015-2020) but this really feels the first perfect melding of old and new and should garner a whole host of new fans.
Looney Tunes Cartoons premieres on HBO Max on 27 May.
Hanna-Barbera is also experiencing its own old-meets-new revival with favourites like Yogi Bear, Boo-Boo, Top Cat, Snagglepuss, Magilla Gorilla, Shag Rugg, Yakky Doodle, and more returning in a show called Jellystone, where "your favorite Hanna-Barbera characters live, work and play together… but, at the same time, can't help but stir up trouble for one another." (Consequence of Sound)
No air date has been announced for this hoped-for gem just yet.