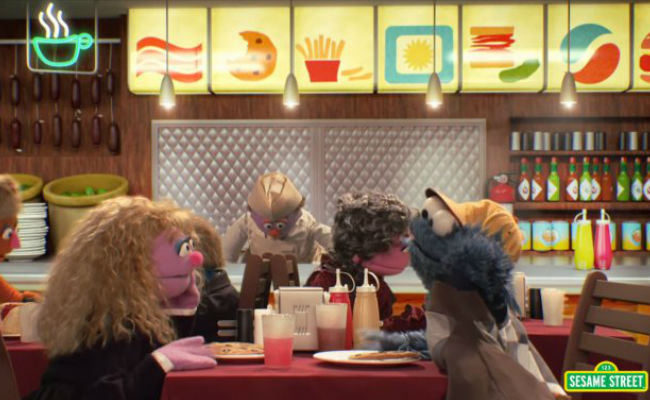 I think we can all agree that the people who make Sesame Street are ridiculously, amazingly, creatively brilliant right?
From the catchy, lively segments on learning your ABCs and 123s through to a thousand other small but meaningful segments, they routinely find a way to make education an endlessly fun world of possibilities.
This extends to their consistently hilarious parodies which have taken everything from Game of Thrones to True Blood, Downton Abbey to Sons of Anarchy and beyond, and made merry with them.
The latest target of their well-aimed spoofery is the famous deli scene from When Harry Met Sally, that iconic rom-com much-loved for its pitch-perfect performances – Meg Ryan and Billy Crystal are sublimely good as two friends who might be lovers – its insightful discussion of whether platonic friendship is truly possible between a man and a woman and its will-they-won't-they dynamic.
Filmed in the same New York deli which played host to the film, this parody finds freespirited Cookie, who always follow his cookie-loving heart, and carefully-controlled Sally, with not an ethic or piece of inappropriate behaviour out of place, learning some rather important life lesson as The Hollywood Reporter notes:
"Sally chastises Cookie when he tries to cut in line. She then teaches him about being patient in public places and tells him that an effective strategy for passing the time while waiting in line is playing games."
And, of course, there are references to the original movie scene, including that moment …
"Play pretend really great strategy," says Cookie, also referencing the original scene. After the main course, the two chomp loudly on cookies for dessert, which cues a neighboring diner to tell a server, "I'll have what they're having."
You'll laugh, you'll learn, and you'll never think of cookies the same way again.