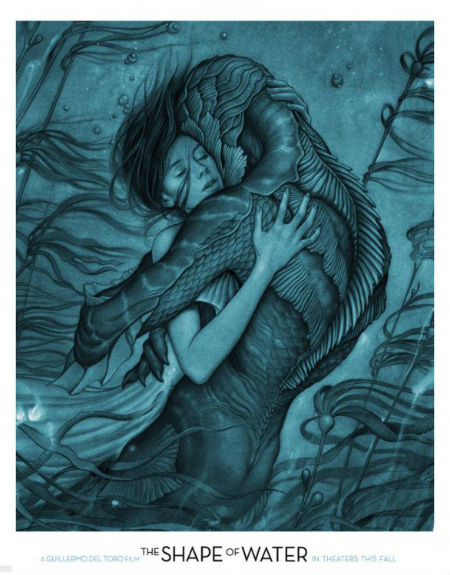 SNAPSHOT
From master story teller, Guillermo del Toro, comes "The Shape of Water" – an other-worldly fairy tale, set against the backdrop of Cold War era America circa 1963. In the hidden high-security government laboratory where she works, lonely Elisa (Hawkins) is trapped in a life of silence and isolation. Elisa's life is changed forever when she and co-worker Zelda (Octavia Spencer) discover a secret classified experiment. (synopsis via Coming Soon)
For most people, life is exactly as it presents itself; for good or bad, it is what it is, and while they may want it otherwise, they make do with what had been handed them.
But there are those who choose to look beyond, who are open to the new, the unexpected and the different and it is those people who often life rewards with the most transformative of moments.
Take Elisa for instance, a woman trapped in a socially-locked away, mundane life who finds her world turned upside down for the better when a secret experiment turns out to be her opening to a new and enriching life.
As with many of Del Toro's films, such as the superlative Pan's Labyrinth, The Shape of Water is rich, fantastical, deeply human poetry set to motion, a cinematic exploration of what it means to be human, to be connected and truly alive.
The exquisitely-beautiful trailer suggests all that and more will grace our senses, with a richness and emotional resonance that can't help but move you.
The Shape of Water opens in USA on 8 December 2017 and in Australia on 25 January 2018.