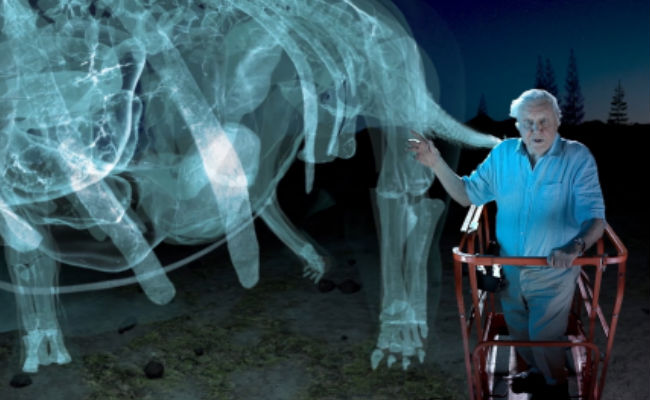 I am an original wildlife documentary nerd.
It didn't matter if the documentary is about long gone animals such as dinosaurs or more recently-departed megafauna or animals very much alive in the here and now, I will watch it and watch it avidly, lost in a world far beyond my own for the duration.
At the heart of these documentaries, apart from the animals themselves of course, has been one naturalist in particular, David Attenborough, a man possessed of such passion, knowledge and enthusiasm for the natural world and its many wonders that you can't help but be swept up in his endless fascination and wonder for life on this planet.
The justifiably revered BBC presenter has a unique ability to make any topic accessible and engrossing while not dumbing one it even one iota and as a result he's become well-loved by a broad spectrum of people, many of whom might not otherwise watch a wildlife documentary.
And now the world's foremost wildlife documentary narrator and international treasure is at it again, this time teaming up with a virtually-recreated Titanosaur, which hails, or rather hailed some 100 million years ago, from Argentina, weighed as much as 15 bull African elephants and was long as three double-decker buses end-to-end.
It's all for a documentary titled David Attenborough and the Giant Dinosaur or Raising the Giant Dinosaur depending on whether you're in UK or USA which gives an amazing sense of what this amazingly large creature was like and how different the world they inhabited was way back when.
Ever the consummate professional Attenborough handled all the green screen action with aplomb and the result is yet another impressive documentary extolling the virtues of life on this planet, past and present.
(source: Laughing Squid and Inverse)