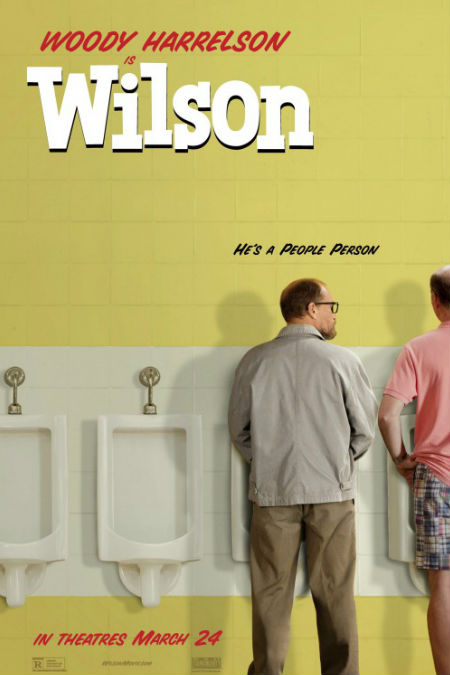 SNAPSHOT
Woody Harrelson stars as Wilson, a lonely, neurotic and hilariously honest middle-aged misanthrope who reunites with his estranged wife (Laura Dern) and gets a shot at happiness when he learns he has a teenage daughter (Isabella Amara) he has never met. In his uniquely outrageous and slightly twisted way, he sets out to connect with her.
I have long been, and remain, firmly of the opinion that Woody Harrelson should be the go-to person for playfully mischievously curmudgeonly people in every movie possible.
He has proved his superlative skill in this regard in films like Zombieland and The Edge of Seventeen and is back again in Wilson, playing a man who believes, quite firmly, that "life is lonely and miserable".
So no overusing of the smile emoji for him then right?
He has managed the transition from childhood to adulthood, or from marriage to single life all that well and has pretty much decided life has little to offer him.
Then he discovers he has a daughter … and everything changes?
Not quite but it is does get a whole lot more interesting and hilarious. Family reunions have never been this dysfunctionally tactless or funny.
Wilson opens in USA on 24 March.