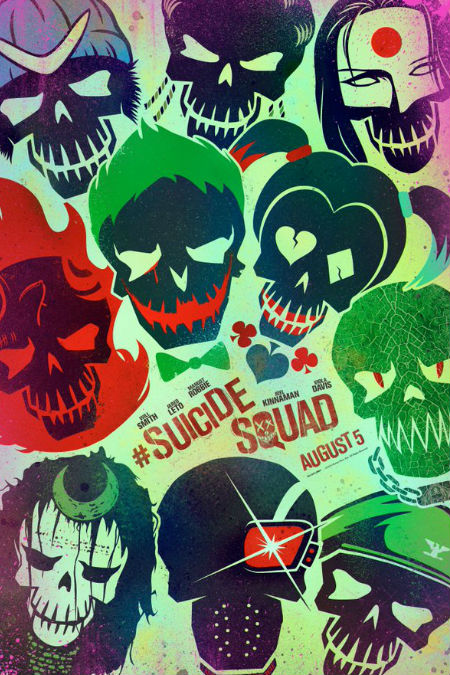 SNAPSHOT
Suicide Squad is a DC Comics movie from Warner Bros, directed by David Ayer (End of Watch, Sabotage, Fury) from a script by David Ayer based on the comic books. Will Smith is Deadshot, Joel Kinnaman is Rick Flagg, Margot Robbie is Harley Quinn, Jared Leto is Joker, Jai Courtney (Terminator: Genisys) plays Boomerang, Viola Davis plays Amanda Waller, Cara Delevingne (Anna Karenina) is Enchantress, and Adewale Akinnuoye-Agbaje is supposedly playing Killer Croc. All of these characters are part of a super villain team recruited by the government for secret missions. (synopsis via First Showing)
Anti-heroes are all the rage in our current cynical age.
Sure, we still love bright, shiny heroes who save the day and make the world a better place but even they are flawed, tarnished and struggling with their inner demons. Just witness the upcoming Superman v Batman: Dawn of Justice to see how true that is.
So it makes sense that as part of its much-delayed grand and epic cinematic universe that DC Comics, lagging considerably behind Disney-owned rival Marvel who have quite the cinematic headstart, would pull some rather out-there, of-the-moment antiheroes out of their armoury with Suicide Squad.
In this case, a group of conniving supervillains who aren't in the superhero business for the glory or inner warm glow so much as reduced jail time from their political masters; so way more self-interest and less concern, or let's be fair, NO concern, for society as a whole (well except where the black ops they carry out have that as their outworking).
What that all means of course is a superhero movie that's going to be able to have a whole heap of fun upending convention, playing fast-and-loose with notions of good and evil, and throwing more humour into the mix than movies about their more virtuous superhero comrades would ever countenance.
And frankly I'm OK with that especially if it gives us a movie half as out there and entertaining as these posters.
Suicide Squad opens in Australia on 4 August 2016 and USA on 5 August.
You can see the full selection of posters at Collider.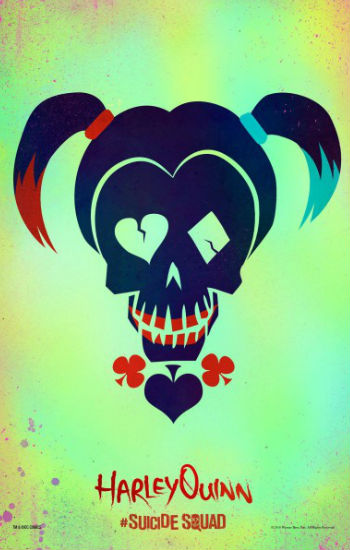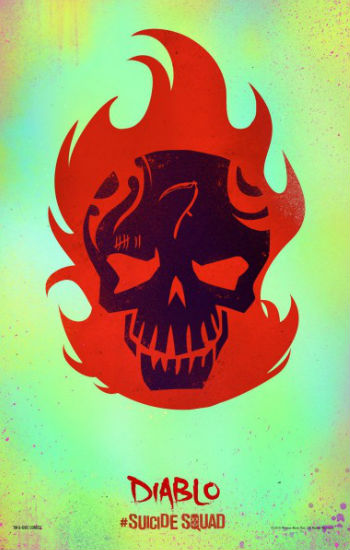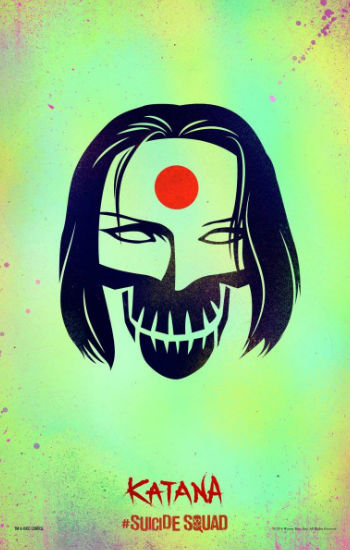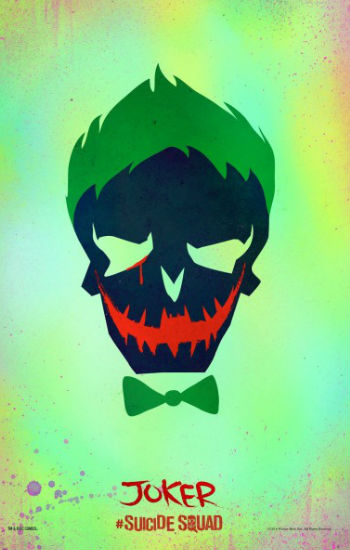 And hey there's also a fab new EPIC trailer! (Den of Geek analyses it, practically frame by awesome frame.)