ABBA were THE defining music group of my youth, and you could well argue my entire life.
Though I can't remember which song I heard first, or when the mania took hold, ABBA dominated my music listening choices all through the 1970s, with the stranglehold – a very welcome stranglehold I might add – only loosening somewhat in 1979 when I started listening to chart releases on the radio.
Like any fan, there are moments that stick in my memory, points in time that either defined my fandom, emboldened it or renewed it, and it's these pivotal points that I document here.
ABBA perform "Chiquitita" for Music for UNICEF Concert – 9 January 1979
I have never been a fan of one of Australia's most popular sports, cricket, but on Saturday 13 January 1979, I was particularly keen to be done with the social cricket match my church was holding in Wardell, a small town near where I lived in Alstonville, northern New South Wales. The cause of my increased longing to be nowhere near a cricket game? ABBA's performance at the Music for UNICEF Concert which was on a delayed broadcast from the United Nations General Assembly in New York.
It wasn't simply that they were going to be performing a new song, "Chiquitita", the first single from their much-delayed Voulez-Vouz album which was I desperately wanted to hear; it was also that this was a major event, one involving a phalanx of some of the biggest music artists of the time such as the Bee Gees ("Too Much Heaven"), Earth Wind & Fire ("September") and Donna Summer ("Mimi's Song"), all of whom had agreed to sign over the royalties to charities for the International Year of the Child. The event lived up to all my expectations and then some with ABBA providing, in my mind at least, the highlight of a night that was way better than any cricket game.
Voulez-Vous is finally released in Australia – May 1979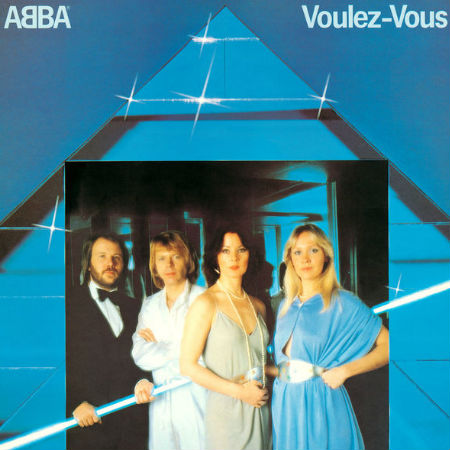 I had waited for ABBA's follow-up to ABBA the Album, released in January 1978 in Australia, for what seemed like an eternity to a young teenage guy. In retrospect, it wasn't that long at all in modern terms with Voulez-Vous released a scant 15 months after its predecessor but after innumerable false starts reported by the Australian ABBA fan club in their newsletters, it began to feel like this album would never arrive. Part of the delay was attributable to Benny and Bjorn's famed perfectionism which meant that much of the album didn't get written and recorded until they were in Nassau, Bahamas very late in the piece. (The album, according to official ABBA biographer, Carl Magnus Palm, almost didn't happen at all with 1978 actually set aside for the writing of a musical, not a new album.)
So when the call came one morning from the small record/gift shop up in Alstonville's shopping plaza that the album had arrived in, I RAN the two blocks up the lane from my family home, breathlessly paid for it and RAN back to play the album over and over throughout the day. To do that, I had to kick my grandparents out of the room they were in to use the small portable record player Mum and Dad had – we never had a big stereo with music usually played in our bedrooms on portable players – in what was usually my sister Helen's room, and I am fairly sure I didn't leave the room all day, listening to a disco-influenced album that was a musical departure for my favourite band but no less enthralling for it.
Listening to "Elaine", the darkest song ABBA recorded to date – August 1980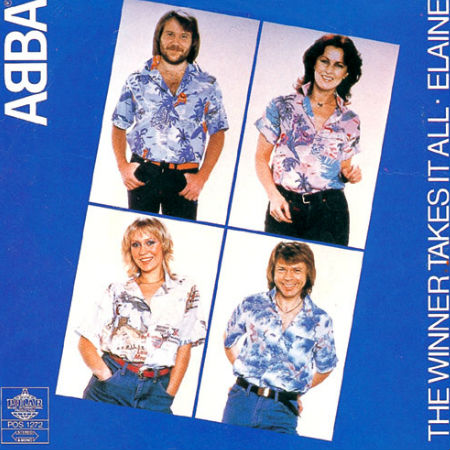 For all their bright, upbeat songs, and there were many of them, one thing many people miss about ABBA as a group is their proclivity for dark, emotionally-poignant lyrics. That creative mentality fit perfectly with the Scandinavian ability to balance the light and dark of life, and the growing emergence of more and more darker songs from the creative font of Benny and Bjorn was a sign of their growing sophistication as songwriters. The release of "The Winner Takes It All" / "Elaine" in August 1980 then wasn't that much of a surprise in hindsight but for a young man wrapped in the church's bubble of everything's-perfect-all-the-time-with-Jesus, it was a revelation the idea that life could be that sad, that emotionally-devastating.
This very adult idea was most evident in the single itself "The Winner Takes It All" which documented the aftermath of Bjorn and Agnetha's recent marriage break-up but the song that was really struck a chord for me was "Elaine" which was all paranoia and persecution, all set to music that was thousand shades more intense that anything ABBA had done to date. It really got to me, in the best possible way, the first time I'd ever really encountered very adult themes and music from ABBA, a musical ushering in to full adulthood which at that point in my life (I was almost 15) wasn't that far away.
Listening to final single "Under Attack" / You Owe Me One" – January 1983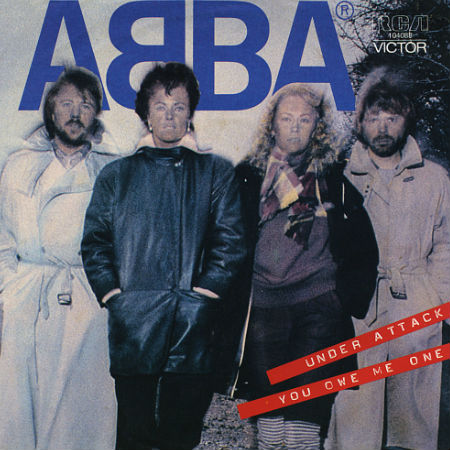 The end of anything is always intensely bittersweet. At the start of my final year of schooling, with the Higher School Certificate (final school exams) and university looming the next year, ABBA released their final official single "Under Attack" / "You Owe Me One" which only made it to #96 on the Australia charts, a far cry from ABBA's glory days in the mid-1970s when Fernando, for instance, sat at #1 for 14 weeks in 1976, a record that stands to this day.
A jittery electronic-influenced number that talked about love being a place of turmoil rather than romantic contentment, "Under Attack" was a dark, dour listen, enhanced by a foreboding musical arrangement that was as final-sounding as the bleak, strident lyrics of its B-side "You Owe Me One" which had a militant streak to it with the ex-lover demanding reparations of a kind from their one time intimate partner, were lively and forthright. It all made me very sad as I sat there in the loungeroom listening to the songs, all too aware that so many things in my life were ending and ABBA, very sadly, were one of them.
The release of new song "I Am the City" from More ABBA Gold – May 1993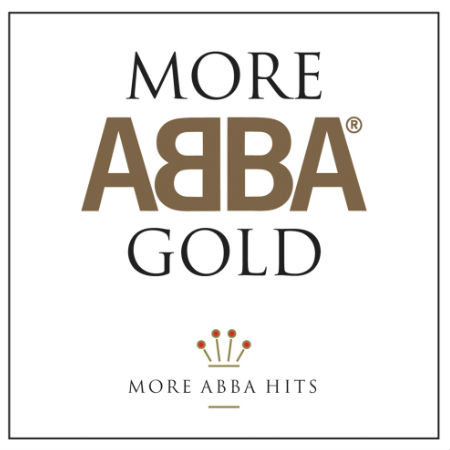 There was no greater joy in May 1993 for me than the release of More ABBA Gold, a compilation I'd initially dismissed as just another random grouping together of ABBA songs, following ABBA Gold in 1992, until I discovered there would be a NEW SONG thrown into the mix. After no new ABBA creations for 10 long years, the idea that there was a song I'd never heard before was thrilling in the extreme. The release of "I Am the City" followed my own personal ABBA renaissance where I'd reawakened to how much I'd loved the group in my youth and put aside the apathy of the previous 9 or so years when I, and yes I was a gigantic fool, had thrown away almost my entire ABBA collection when I moved to Sydney. (A collection now largely restored at great expense from eBay over the last 17 years or so.)
I loved the song from the moment I heard it. It was everything I adored about ABBA – a bright, insistent melody, insightful, thoughtful lyrics, and Agnetha and Anni-Frid's sublime harmonies – and a blessed relief given there was no guarantee the song would match ABBA in their heyday. (A ridiculous fear given it was recorded in May 1982 for what would have been ABBA's 9th studio album if it had been released; instead the songs recorded for that album large ended up on The Singles: The First Ten Years.) It was all I had to hang on to new material-wise until the box set Thank You For the Music, released in, 1994, which came with some "new" older songs and snippets of other unreleased tracks set to a 24 minute medley.)