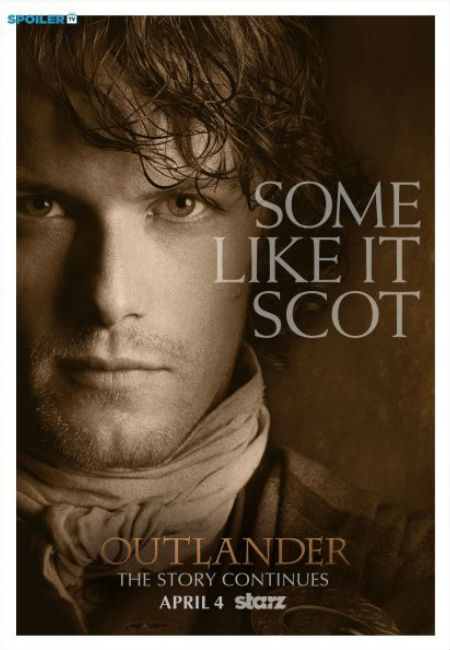 SNAPSHOT
he "Outlander" series spans the genres of romance, science fiction, history, and adventure in one epic tale. It follows Claire Randall as she navigates the hidden dangers of 18th century Scotland, an unknown world where her freedom and very life are at risk. When she is forced to marry Jamie Fraser, a chivalrous and romantic young Scottish warrior, a passionate affair is ignited that tears Claire's heart between two vastly different men in two irreconcilable lives. (synopsis via Coming Soon)
Love true love indeed.
Trapped in a world and a time not her own, Claire (Caitriona Balfe) has found solace, comfort, protection and sweet undying devoted love in the arms of hunky Scottish freedom fighter Jamie (Sam Heughan), and together they have become the deeply romantic centre of the TV adaptation of Diana Gabaldon's brilliantly-written historical romance series Outlander.
Claire is, of course, more than a little conflicted since she left behind an equally devoted husband back in 1945, the time from whence she came and to which she is determined (although not quite as determined now perhaps?) to return.
But there's no denying the bond between Claire and Jamie, one that has seen them and will see them through all manner of troubles as the Highland warriors of which Jamie is a member find themselves locked in a long and butter civil war with the English, spearheaded by the infamous and cruel Jonathan "Black Jack" Randall, who is, rather awkwardly the ancestor and spitting image of Claire's 20th century man.
It all adds up to what will be a bitterly fought battle, not just for Scotland but for the heart of Claire, who is torn between two centuries, two men and two quite distinct cultures.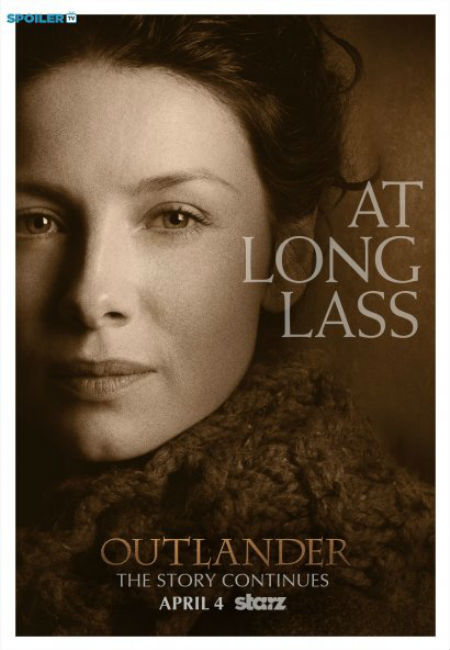 When last we saw Claire and Jamie at end of the first half of season 1 – I wish that this trend to split seasons into two, much-separated halves would stop immediately; yes it means the channel has new episodes up the sleeve but the waiting in interminable and risking frittering away audiences to other shows that don't employ the technique – he was rescuing his love and newly-minted wife from the rape-inclined clutches of Black Jack and not a moment too soon too.
Back in 1945, Frank, who is convinced Claire was taken by the Highlander he saw outside their hotel room (hello Jamie's future ghost) has found himself at the stones of Craigh Na Dun, on the advice of Rev. Wakefield's housekeeper Mrs. Graham, desperately trying to see if there is any truth to the idea that Claire disappeared through the stones.
She did, of course, but it seems only women can traverse this most magical of transport corridors across time and space, and Frank walks off dejectedly, convinced Claire is gone for good.
Will true love triumph? Quite possibly but with whom hmm?
It was a dramatic ending to first half of the first season of Ronald D. Moore's exquisitely well-produced series and makes the wait till April 4, 2015 when season 1b bows, that much harder wait for.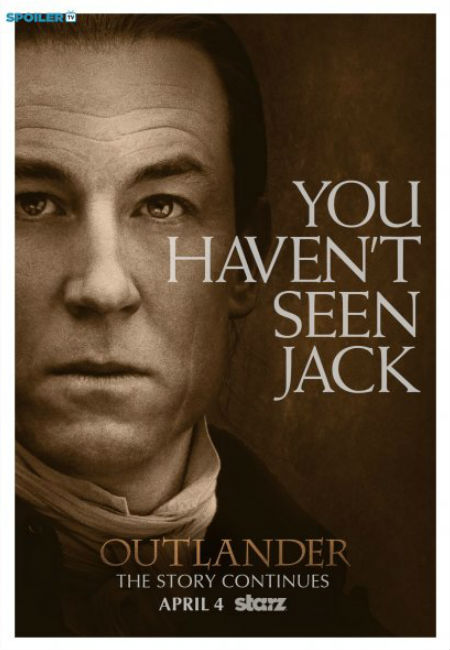 And here is the trailer which contains the most fervent, most heartfelt and swoon-inducing declaration of love I think I have ever heard from anyone ever …