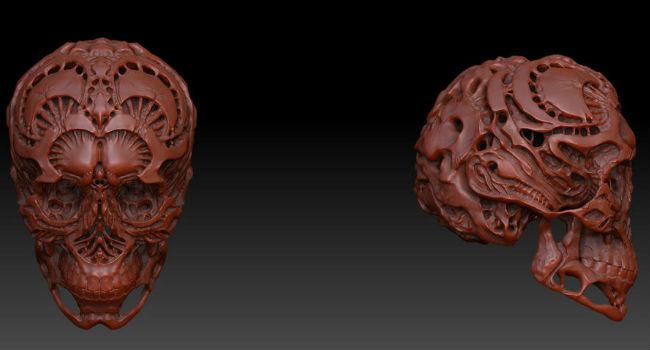 SNAPSHOT
From executive producers Gale Anne Hurd (The Walking Dead, The Terminator trilogy) and Natalie Chaidez (12 Monkeys, Heroes), Hunters is inspired by Whitley Strieber's best-selling novel, Alien Hunter, in which the disappearance of a decorated FBI agent's wife leads him to a secret government unit assembled to hunt a group of ruthless terrorists – shadowy figures that may or may not be from this world.

The series stars Nathan Phillips (Wolf Creek) as Flynn, a headstrong Baltimore FBI agent with a dark past trying to piece together the disappearance of his wife. Britne Oldford (American Horror Story) will play Regan, who is one of the government's most valuable operatives and may be keeping secrets of her own.  Julian McMahon (Nip/Tuck) portrays McCarthy, an unhinged junkie and Hunter cell leader. (official synopsis via syfy)
Hunters is an intriguing, timely idea for a TV series.
Explore what the very idea of a terrorist means – remember that one man's terrorist is another man's freedom fighter; it's all a matter of perspective, twisted though it may be – via a secret government unit fighting infiltrated aliens who are living in our society as a means of bringing it down from the inside.
Given the extraordinarily heated debates about immigration, terrorism, war on terror and a thousand other prickly issues spinning out from them that are going on in society and the media, Hunters, couldn't be more of-the-moment if it tried.
And with people like Gale Ann Hurd and Natalie Chaidez behind it, it looks like being a well-reasoned, intelligent, complex look at these issues through the prism of sci-fi, which has often been used to explore issues too heated to tackle head-on via conventional means.
The idea of alien infiltration has been used as a canvas many times before but I suspect not with this timeliness and willingness to open a discussion, one that is very much needed inbetween all the yelling and the accusations that usually characterises debate on the so-called war on terror.
We'll be able to see just what kind of contribution Hunters make one of the prevailing conversations of our time, and just how much kickass action it gives into the bargain when it premieres its 13-episode first season on 11 April 2016 on syfy.