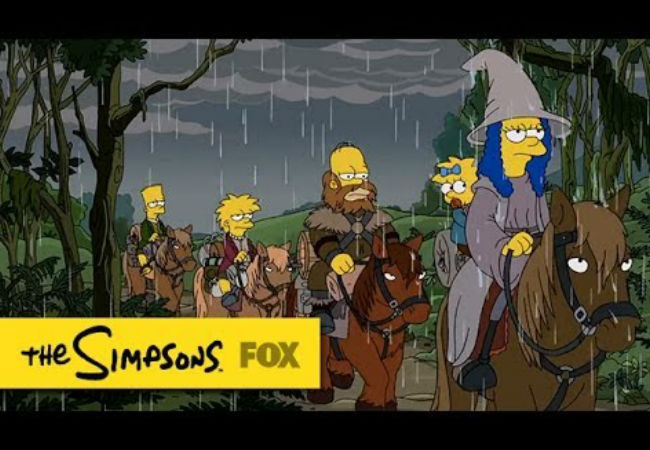 The Simpsons, now entering their 25th season on Fox, may not be quite the toast of the zeitgeist as they once were, but the show has by no means surrendered its claim to wickedly funny and inspired pop culture parodies.
In fact, judging by the latest epic couch gag, the scenes big and small that begin the show and show a usually combative Homer and family fighting for their places on the famous living room couch, they may be entering a renaissance of sorts.
An affectionate parody of The Hobbit, the second cinematic instalment of which The Desolation of Smaug is due in theatres in December, it features a map with references to Disneyland's Critter Country, the Land of Chocolate (complete with a giant choc. bunny) and LAX self-parking, Moe as Gollum and all the endless trekking through myriad snow clad landscapes to sweeping grand orchestral music that you could want.
It is, in a word, a delight, as inspired a parody of a pop culture icon as I've seen in a while, and proof positive that The Simpsons still has its finger firmly on the pulse of the world beyond Springfield.
It will air at the beginning of the episode "4 Regrettings and A Funeral" on Fox at 8pm, Sunday 3 November, 2013.