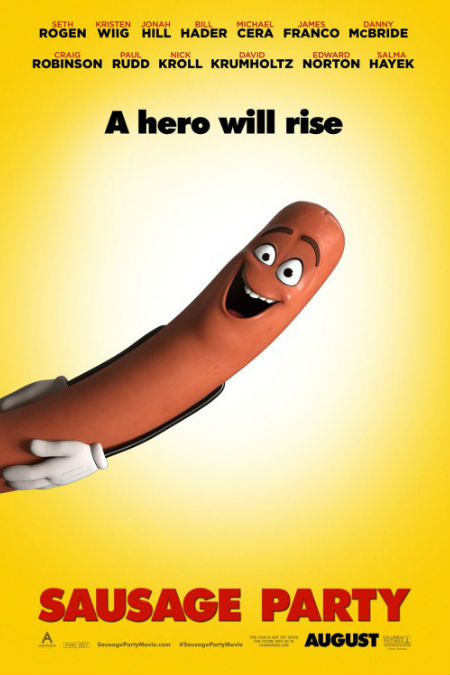 SNAPSHOT
Sausage Party is a raunchy animated movie about one sausage's quest to discover the truth about his existence. After falling out of a shopping cart, our hero sausage and his new friends embark on a perilous journey through the supermarket to get back to their aisles before the 4th of July sale. (synopsis via Coming Soon)
It's a reasonable assumption that when you go to the supermarket that you won't encounter talking food right?
I mean, all kinds of weirdly numbered and named additives and more soft drink (aka soda) that anyone can drink in a lifetime sure; but talking food? Not so much.
Which is why Seth Rogen's decision to promote his new super-raunchy animated comedy Sausage Party using animatronic talking rockmelons (aka cantaloupes), sausages and bread is such a stroke of genius!
The looks on shoppers' faces when their food starts talking back to them is priceless, and even more amusing when egged on by Rogen's quips and commentary – he naturally voices all the freakishly alive victuals – a number of the customers starting giving lip.
Or in two cases, eating the very food they're talking to right in front of their talking doppelgangers!
It's hilarious, funny and breathes some life into the whole Punk'd routine.
Not to mention gainfully employing some all-too sentient food.
Sausage Party opens in Australia on 18 August.