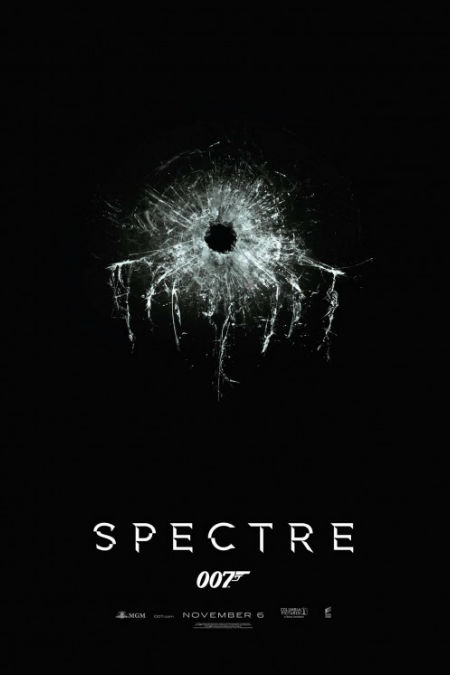 SNAPSHOT
A cryptic message from Bond's past sends him on a trail to uncover a sinister organisation. While M battles political forces to keep the secret service alive, Bond peels back the layers of deceit to reveal the terrible truth behind SPECTRE. (official synopsis via Screenrant)
I have an odd relationship with the Bond franchise.
On the one hand I love the more serious Bond films of late, starring the debonair, dashing and impossibly handsome Daniel Craig (a man who wears a suit or tux like he was born into it), for their dark, conspiratorial tones, their skillfully-executed gloriously over the top action sequences and their intimately bleak but poignant moments between Bond and people like M which reveal the tortured soul behind the consummate spy who, as we all know, likes his martinis shaken not stirred.
And yet on another, I am find myself more bemused than anything by the older Bond films, which while fun to watch to a degree, effectively turned Bond into a laughing stock of sorts, a man with quips aplenty and one night stands without number, someone who is more Austin Powers than Bourne, a franchise which by the way came very close to making the Bond franchise an anachronistic irrelevancy.
So when the 50th anniversary entry in the 007 canon, Skyfall, came out in 2012,  and it was an oddly disconcerting mix of the new grimmer Bond and the older camper version, I was left nonplussed and a little uncertain about whether I would continue to go and see the films of MI6's most famous spy.
And then, well then, the teaser trailer for the upcoming Bond movie Spectre was released and any and all doubts about whether I would be fronting up the cinema come 12 November (earlier in UK and USA) to see the film went completely by the wayside.
The one and a half minute trailer is, in short, a magnificently tantalising entree to the world of Spectre, directed like the last few films by Sam Mendes, and featuring the return, notes Screenrant, of "actors Daniel Craig, Ralph Fiennes (as M), Ben Whishaw (as Q), Naomie Harris (as Moneypenny), as well as newcomers Christoph Waltz, Dave Bautista, Léa Seydoux, Andrew Scott, and Monica Bellucci", which makes you want to see the film very badly but without giving away much of anything.
It is exactly what a teaser trailer should be – all promise and no giving away of the very things you want to surprise and delight you when you finally see the film.
One thing it does reveal, after a fashion, is that Bond has secrets, many deeply-pushed down secrets, and that SPECTRE (Special Executive for Counter-intelligence, Terrorism, Revenge and Extortion), the big baddies behind the events in Thunderball and You Only Live Twice (source: TIME) is still a threat to to Bond, the world and life as we know it.
Beyond that though it is all delicious, martini-quaffing conjecture.
Of course as Britain's Mirror newspaper reveals, there will still be the Bond girls, the wonderful suits, the exotic locations, the malevolent baddies, the action sequences that leave you gasping and the ubiquitous product placements.
But dominating it all will be the kind of dark existential angst that has typified the Bond films of late, and indeed all spy movies like the Bourne franchise, indicated by Moneypenny saying to Bond early in the trailer, "You've got a secret. Something you can't tell anyone, because you don't trust anyone."
What is this secret you ask?
Ah that is something that will have to wait until Bond returns in Spectre on 23 October in UK, 6 November in USA and 12 November in Australia.
And here, courtesy of Gamespot, is a behind-the-scenes video looking at the filming of the movie …