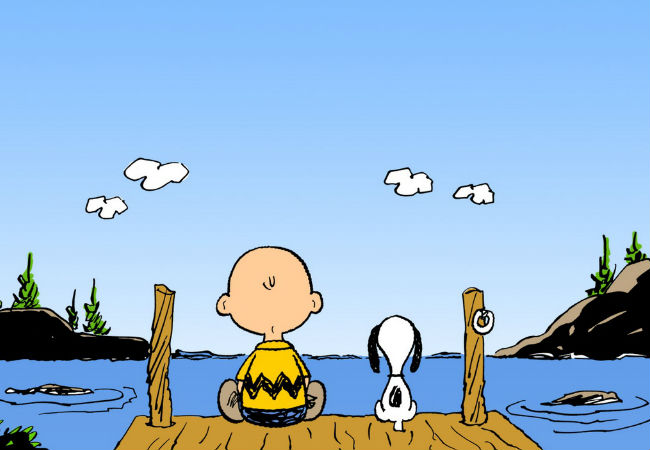 One of the many joys of being so connected to so much information these days is that you come across amazing articles from all kinds of sources that may never have come your way otherwise.
Such was the case with this wonderful look at the way Charlie Brown and the gang have come charging back into the zeitgeist of late (much like The Muppets did recently) from TIME magazine.
It uses as its launching point for a discussion of Charlie Brown's revival – "Don't call it a comeback, blockhead!" cautions the headline – the startling fact that "the annual re-run of A Charlie Brown Thanksgiving … were up a surprising 37% from last year's airing, and the highest ratings for the special since 2008."
Not bad for a 39 year old special competing with the likes of X-Factor and Survivor.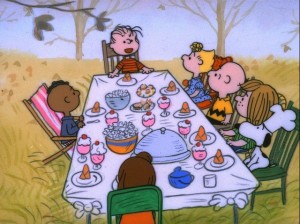 The story is the same, notes the article's author Graeme McMillan, for "It's The Great Pumpkin, Charlie Brown [which] also won its timeslot with a three-year ratings high, up 7% overall and 17% in the all-important 18-49 demographic compared with last year."
In seeking to work out why the 62 year old comic strip by Charles M. Schulz, which was first published on October 2, 1950 and only ceased publication of new material on February 13, 2000 upon its creator's death, McMillan checked with a number of people close to Peanuts including Schulz's daughter, Amy Johnson, and Jennifer Susannah Devore who wrote this wonderful piece about Peanuts on its 60th anniversary in 2010, and all pointed to fact that Schulz created "a safe place" (in Devore's words) that exists outside of whatever social mores may be swirling around it at the time.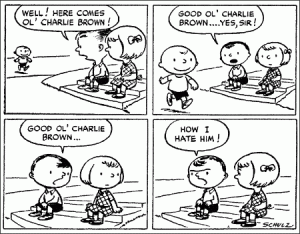 You can observe a similar phenomenon with The Muppets.
When their "comeback" movie, The Muppets, came out in late 2011, there were some nods to the modern age but by and large, there was a timelessness to it, a sense of innocence, warmth and fun that struck a chord with audiences.
Just like Peanuts.
I still find the cast of exceptionally strong and loveable characters that Schulz crafted all those years ago as engaging as I ever did, and I have been connected to his wonderful world for as long as I can remember.
Way back in the early 1970s, when my family was living in Grafton, NSW (Australia), I used to use any and all money I could get my hands on to buy up Peanuts comic strip paperbacks for 10c and 20c at the local second hand bookstores.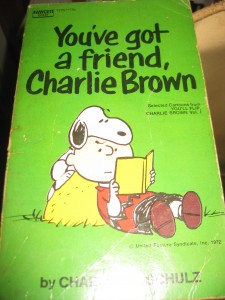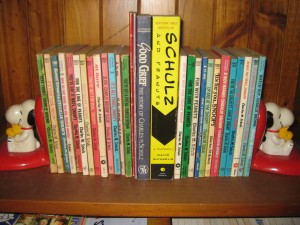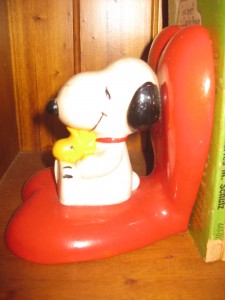 I would read them over and over, falling in love with Snoopy's dreams of being a writer and imagining himself as Joe Cool and the Red Baron; adoring the fact that Charlie Brown kept trying to kick the ball (as a less than socially popular kid at school he really struck a chord with me) and getting kind of angry at Lucy for making his life so challenging and endlessly frustrating. (And yet I also admired Lucy's plucky courage and je ne sais quoi attitude.)
I loved Pigpen and his brazen willingness to be himself, no matter what social conventions might dictate, and Schroeder's pure, perfect love for Beethoven and the beauty of his music, and of course Lucy's complete inability to appreciate any of that.
It was exactly as Devore describes it, "a safe place" where friends were friends, where you were allowed to indulge in Walter Mitty-esque fantasies (love the way Wikpedia described it so well) if you wanted to, where you dared to believe Charlie Brown would finally kick the ball one day, and where deep and enduring friendships and family ties mattered.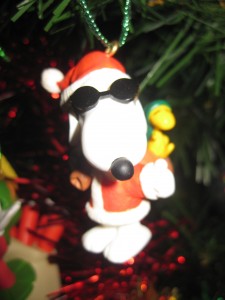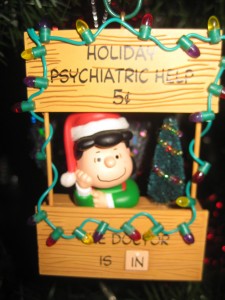 There was a universality to the experience that made sense to me.
I could imagine the aching sense of wanting to love and not having them love you back (Lucy and Schroeder; Sally and Linus), the fear of being left out in the Siberian cold of social exclusion (poor Charlie Brown almost all the time), and of wishing, willing, life to be as fantastical and wonderful as I imagined it could be (Snoopy).
I related to it all profoundly and deeply, and while it didn't help me work out all my problems, or solve them, it provided some sort of therapy as well giving me a good chuckle when I needed it most.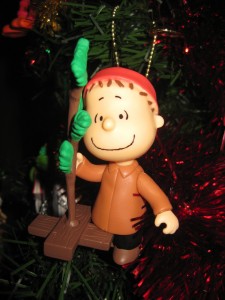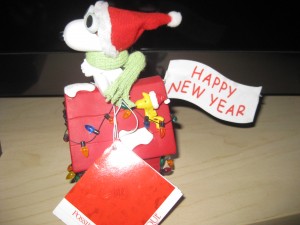 I owe Charles M Schulz – you can read a great interview with him here – and his band of inspiring, funny, heartfelt, wise creations all the gratitude in the world for a childhood, and yes adulthood (I even have Peanuts ornaments on my Christmas tree (see above), enriched by their presence.
Thank you Charlie Brown and I am so glad the zeitgeist sensibly thought to bring you back into its warm embrace.
What was it thinking letting you go in the first place?