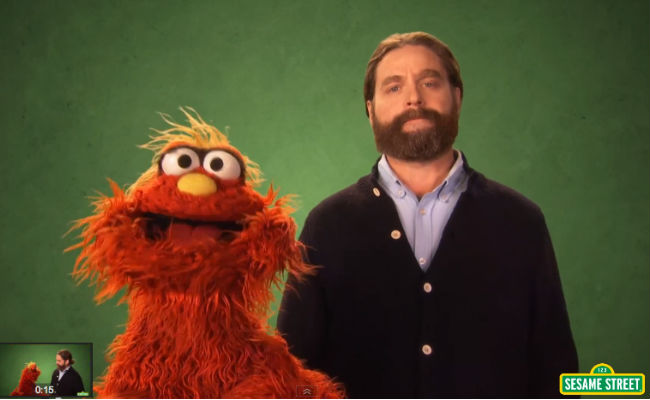 It goes without saying that if you want to teach a lesson well, it must involve a piranha.
It's an educational truth so self-evident that it's a wonder every learning institution in the world isn't equipped with a school of the cannibalistically-feisty Amazonian creatures.
Sesame Street, now in its 46th year of teaching kids – and let's be honest, everyone else because we're all watching – all the important words, numbers and life lessons they need to know, knows their importance all too well which is why when comedian Zach Galifianakis dropped into the show one day, they had an eager piranha on hand to add extra chomp to his segment with Murray.
And it's a good thing too because Zach, sterling comedic talent that he is, doesn't quite appreciate what the world "nimble", defined as "movements which are quick and light", means until said piranha makes his appearance at the end of Murray's specially-adapted nursery rhyme.
In no time flat, Zach understands the word's meaning all too well, educationalists cheered the world over and Sesame Street once again proves that it knows exactly what it's doing when it comes to educating the world's children.
And using piranhas as teaching aides.
Watch and learn, people, watch and learn … oh, and get ready to move!
Nimbly, of course.