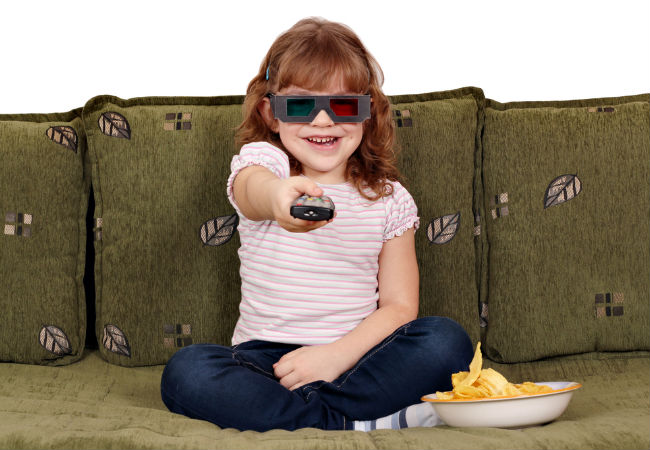 Ah the breathless anticipation of what might be!
It's enough to get the pulse racing, the heart a-thumpin' and your clammy, trembling hands reaching for the remote, eager to watch those much talked about programs now.
Ah-ah-ah not so fast my friends!
For many of these shows are either in development or being considered for production and haven't quite reached the point where they'll be on our TV screens just yet.
But so wonderful are their premises, or so talented the people who would like to bring them forth for our viewing pleasure, that they are definitely worth being talked about … and yes excitedly long for.
And who knows – if the TV gods smile upon us with pixels of joy, we may yet find these programs appearing in our schedules before too long.
12 MONKEYS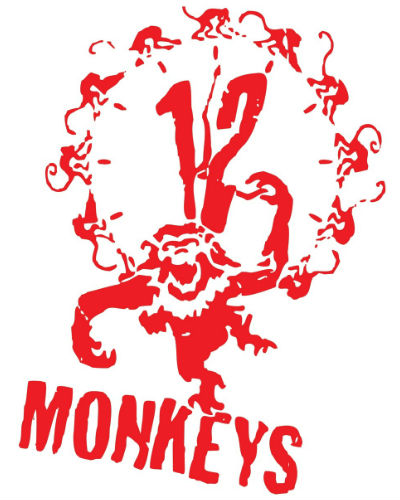 Not quite a brand sparkling new concept as an adaptation of a highly imaginative 1995 Terry Gilliam sci-fi film which featured Bruce Willis as James Cole, a time traveller sent from a grim post-apocalytpic future to determine the source of the infection, reputedly the Army of the Twelve Monkeys which may be led by a mentally unstable Jeffrey Goines (Brad Pitt), 12 Monkeys is already casting people for the filming of its syfy pilot.
Among the actors who will feature in the story, which sounds like it cleaves reasonably closely to the plot of its cinematic predecessor, are Aaron Stanford (Nikita) as Cole and Kirk Acevedo (Fringe, The Walking Dead) who will play his close friend Ramse, who is described by hollywoodreporter.com as "clever and fiercely loyal [a man who has] helped Cole survive the destruction of civilization."
While Cole races around in the present trying to both determine the source of the virus which has driven what is left of humanity underground and threatens their very existence, and find a cure, Ramse remains in the future orchestrating Cole's critically important mission.
In Plain Sight's Natalie Chaidez has been handed showrunner duties and she will work with producers from Atlas Entertainment, one of the company's that made the original movie, to bring this potentially rich story of a desperate race to avert mankind's final extinction to the small screen.
It's an exciting premise for a TV show, replete with endless storytelling possibilities and taps into the mania for apocalyptic television which has so gripped viewers' imaginations of late, as well as fleshing out syfy's slate which it is looking to fill with as sci-fi-centric content as possible.
12 Monkeys will initially be treated as a standalone 90 minute movie with the possibility of moving to a series if successful.
A MAYA RUDOLPH VARIETY SHOW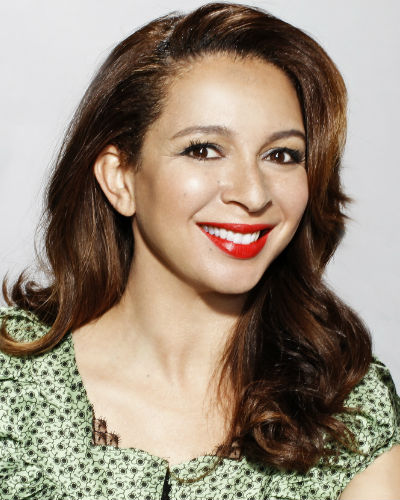 Maya Rudolph is one seriously funny lady.
With film credits such as the mega-hot Bridesmaids, indie darling The Way, Way Back and Friends With Kids, and a 149 episode run on TV institution Saturday Night Live (SNL), as well as NBC's Up All Night to her name, she has proven she knows funny and she knows entertaining.
And she is bringing those innate comic sensibilities to a new variety show that she is developing in concert with Lorne Michaels, the entertainment guru behind SNL, among others.
The idea is to air the show, for which Rudolph turned down multiple sitcom offers, once the Winter Olympics have concluded.
Given how popular she was on SNL, where she did comedic and musical impersonations of everyone from Beyoncé Knowles and Barbra Streisand to Tina Turner and Oprah, I would be enormously surprised if the variety show does do very well and attract a series order.
After all once the luging and ski jumping has finished, you're going to want to laugh.
Of course you are.
(source: deadline.com)
WORKING THE ENGELS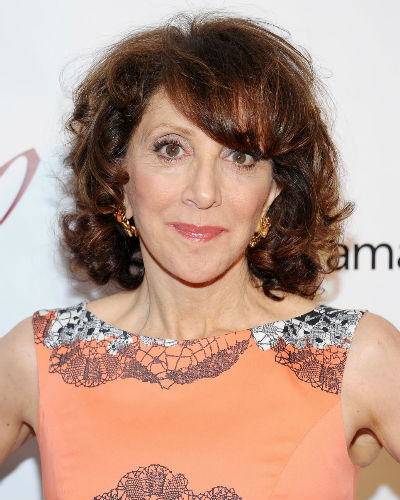 Who said Canadians and Americans can't work together?
Probably no one since Hollywood is full to the brim with Canadian expats all plying their very talented trade in the very welcoming American entertainment industry.
Now while Andrea Martin may not be Canadian, her new 12 episode sitcom Working the Engels is a Canadian production which will air on American network NBC, the first time surprisingly that both countries either side of the 49th parallel have jointly produced a sitcom.
According to hollywoodreporter.com, the series centres "on a family who must band together to keep their heads above water when their father and breadwinner passes away, leaving them a mountain of debt. The Engels must all go to work running Dad's storefront law firm, with one minor problem — daughter Jenna is the only one who is qualified to practice law."
Andrea Martin will play the family matriarch Ceil, who sees no problem with keeping the law firm running with just one lawyer on the books, and she will be joined by Kacey Rohl (Hannibal), Azura Skye (American Horror Story) and Benjamin Arthur (Less Than Kind).
Dysfunctional families are always a lot of fun to watch, especially when they're up to their necks in trouble and hare-brained schemes, and with Andrea Martin in the cast, Working the Engels can't be anything less than totally hilarious.
No word on an air date at this time.
OPRAH + DIABLO CODY HBO COMEDY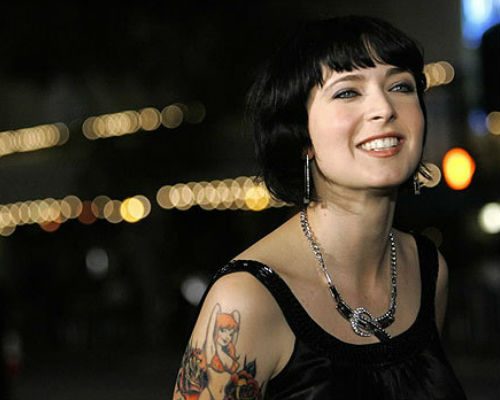 Is this a match made in TV heaven or what?
(There is no 'what' here trust me; this partnership is as good as it gets.)
Oprah, one time queen of daytime TV, actress (The Butler), publisher (O Magazine)  and pretty much lord of all she surveys has joined forces via her Harpo Films production company with Diablo Cody, creator and writer of movies like Juno and TV series like United States of Tara and teen drama Prodigy,  director of Paradise, and host of a TBS talk show pilot Me Time With Diablo Cody.
Together they hope to bring a TV adaptation to HBO of Dr. Julie Holland's upcoming book (with possibly the longest title in the world) Moody Bitches: The Truth About the Drugs You're Taking, the Sex You're Not Having, The Sleep You're Missing and What's Really Making You Crazy.
According to hollywoodreporter.com, the show will "expose the truth about the drugs you're taking, the sex you're not having, the sleep you're missing and what's really making you crazy."
It sounds like just the sort of show that only HBO is brave enough to take on, and follows other Harpo Films on the cable channel These Things Happen and a one off film about the first black president of a prestigious liberal arts college, all of which found a home at HBO through the deal it signed with Oprah back in 2008.
With an edgy premise and Diablo Cody's witty, inspired and intelligent writing, this sounds like just the sort of show we've been waiting for all along.
No word on when it will hit the small screen so I'm going to go take a Xanax and rest till it hits the schedule.
Just wake me when you hear something OK?
 HERE'S YOUR DAMN FAMILY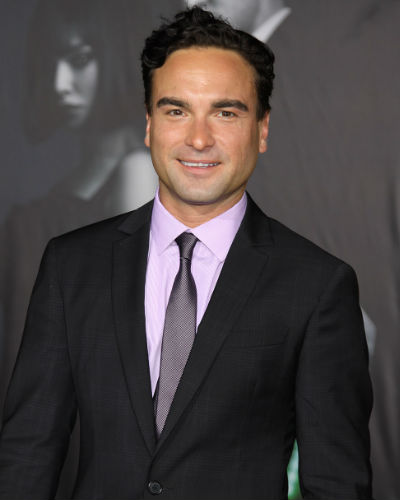 Johnny Galecki, star of the one sitcom to rule them all, The Big Bang Theory, is following in the footsteps of many of his fellow actors, opting to produce a sitcom of his own (although not one in which he will star).
Here's Your Damn Family, which he is producing in conjunction with one time Family Guy scribe Ricky Blitt and former ABC president Stephen McPherson for Fox, "follows a single mom who surprises her thirtysomething son by remarrying and taking on her new husband's three teenage kids." (source: avclub.com)
Not the most mature of sons by all accounts, he doesn't take the news well and yes, hijinks and much hilarity ensues.
Well, hopefully.
avclub doesn't seem to have much faith in the show declaring that "when your biggest asset is an actor who doesn't appear in the show, and your head writer wrote a segment of worst-movie-ever candidate Movie 43, it doesn't look great", and I can see their point in so far as the premise is not exactly a ground breaking, envelope-pushing piece of work.
But I am a viewing Pollyanna at heart and believe that even the most obvious of premises can come alive with the right script, well-chosen actors and the willingness to try something new and different.
Here's hope they jump off a creative ledge and go for broke – no one will be happier for them than me.