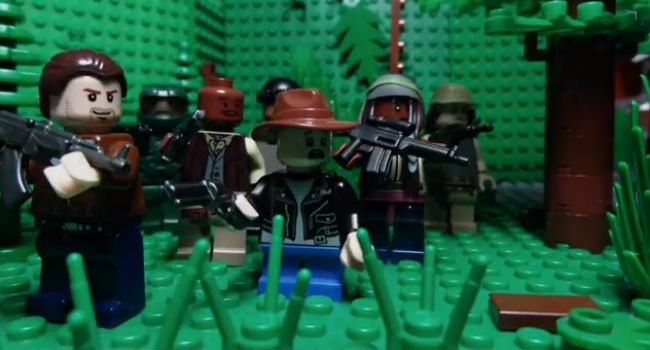 It feels like an undead eternity since we last saw Rick (Andrew Lincoln) and his fellow zombie apocalypse survivors locked away in a rail car by suspected cannibals at the not-so-safe sanctuary of Terminus at the end of season 4 (which apparently had an altogether more badass ending in mind).
But with just under two months to go until season 5 of The Walking Dead premieres on October 12 at 9pm ET, we do not have long to wait to see how the imprisoned and understandably angry survivors plan to take the fight to Gareth (Andrew J. West) and his suspected human flesh-BBQing companions.
One thing for sure is it won't be pretty, and yes, people may well die.
While we wait for more bleak post-apocalypse zombie action, YouTube user kristo499 has produced a perfect, and I mean perfect, LEGO-fied reproduction of the official season 5 trailer for The Walking Dead, proving once and for all that the even apocalypse will be AWESOME!
Well assuming you don't get eaten or bitten of course … then TOTALLY AWESOME!
And here is the original trailer for comparison …