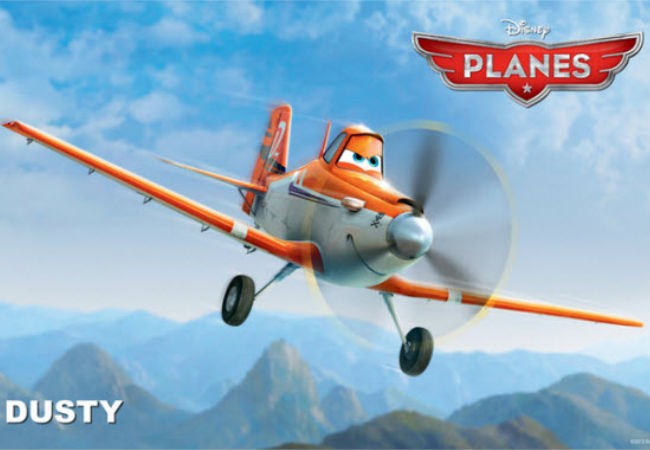 SYNOPSIS
Dusty (Dane Cook) is a cropdusting plane who dreams of competing in a famous aerial race. The problem? He is hopelessly afraid of heights. With the support of his mentor Skipper (Stacey Keach) and a host of new friends, Dusty sets off to make his dreams come true. (source: imdb.com)
One more to the franchise dear anthropomorphic mechanical beings, once more!
After the amazing success of Pixar's commercially, if not critically, successful Cars series, Disney have decided to, ahem, drive the brand just that little bit further.
Or in this case, up into the clouds and beyond (no, not that franchise).
Taking place in the same universe occupied by Cars, but produced by film studio sibling DisneyToon Studios rather than Pixar itself (whose last release as 2005's Pooh's Heffalump Movie), Planes tells the endearing story of Dusty Crophopper, a crop dusting plane with a debilitating fear of heights.
Yes, heights.
Kinda bites when you're a plane and you want to compete in an prestigious air race.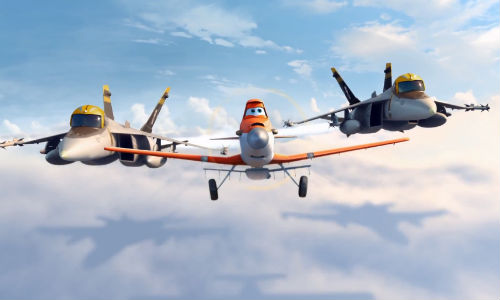 So of course Dusty, voiced by comedian Dane Cook, with the help of Skipper (Stacey Keach) has to beat his inner fear-of-heights demons – assuming characters in a kids movie are even allowed to have such things; nah, probably not … let's just say he has fears to overcome shall we kiddies? – if he is going to soar like he is, of course, destined to do.
Granted not the most expansive of narratives, and I suspect from watching the trailer that it lacks many of the hip pop culture references and in jokes that made Shrek and the many knowing post-modern-influences kids flicks that followed so bearable for the adults taking their children to the movies, but who doesn't enjoy a stirring tale of a sweet-natured but determined underdog overcoming his fears and making good on his dreams (completed with some zippy one liners to boot)?
No one, bar the most entrenched cynics among us, which is why I suspect Planes will do very nicely indeed thank you.
(Note to self: make sure niece and nephew are free around the release date.)
Planes opens in USA on 9 August 2013, followed by Australia on 19 September (just in time for school holidays).